A turn-key app with all the features an independent stylist needs
Get bookings, CRM, POS, and payment processing all from one mobile app.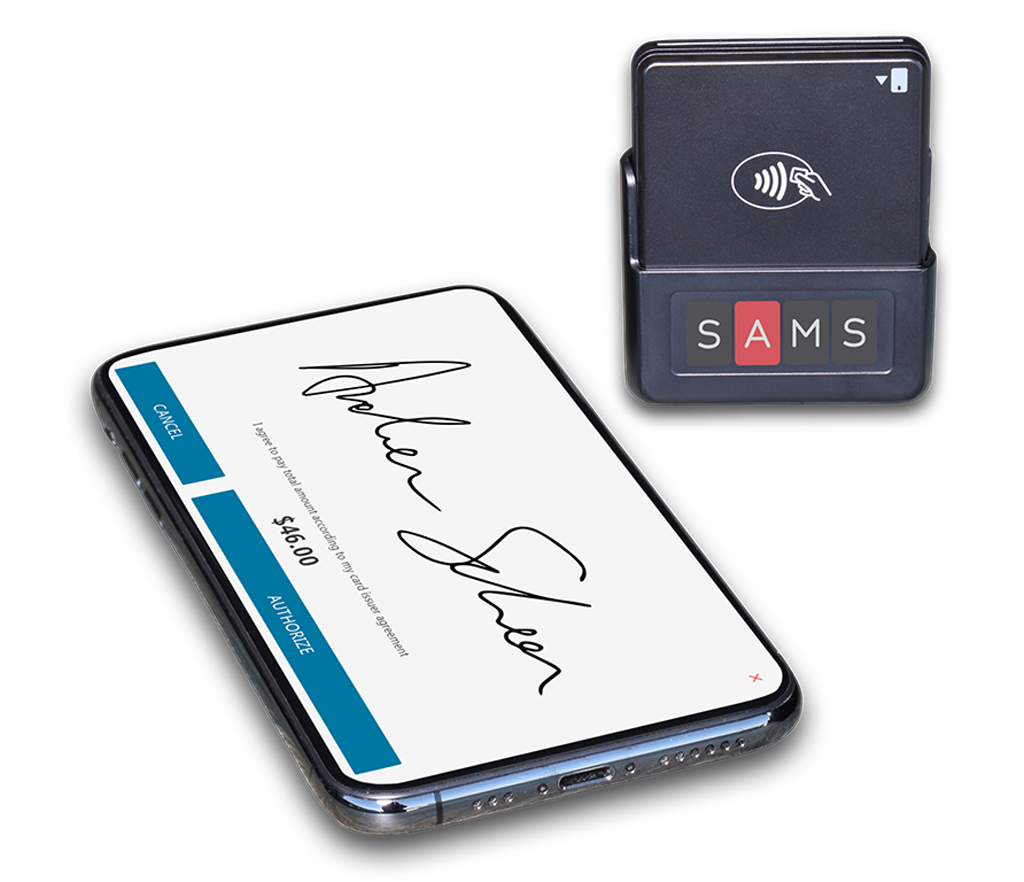 The benefits of the FaveStylist app
Designed for stylists, from independent studio renters to salon workers—the FaveStylist app will help you to get the job done beautifully.
Accepts all types of payments from your mobile phone by EMV Chip, Swipe, or NFC
Credit Cards
A built-in POS check out that integrate with credit card processing to swiftly take payment from clients.
Gift Cards
Sell gift cards and accept gift card payments during check out to track balance.
Rewards
Allow your clients to redeem rewards during check-out in one smooth transaction.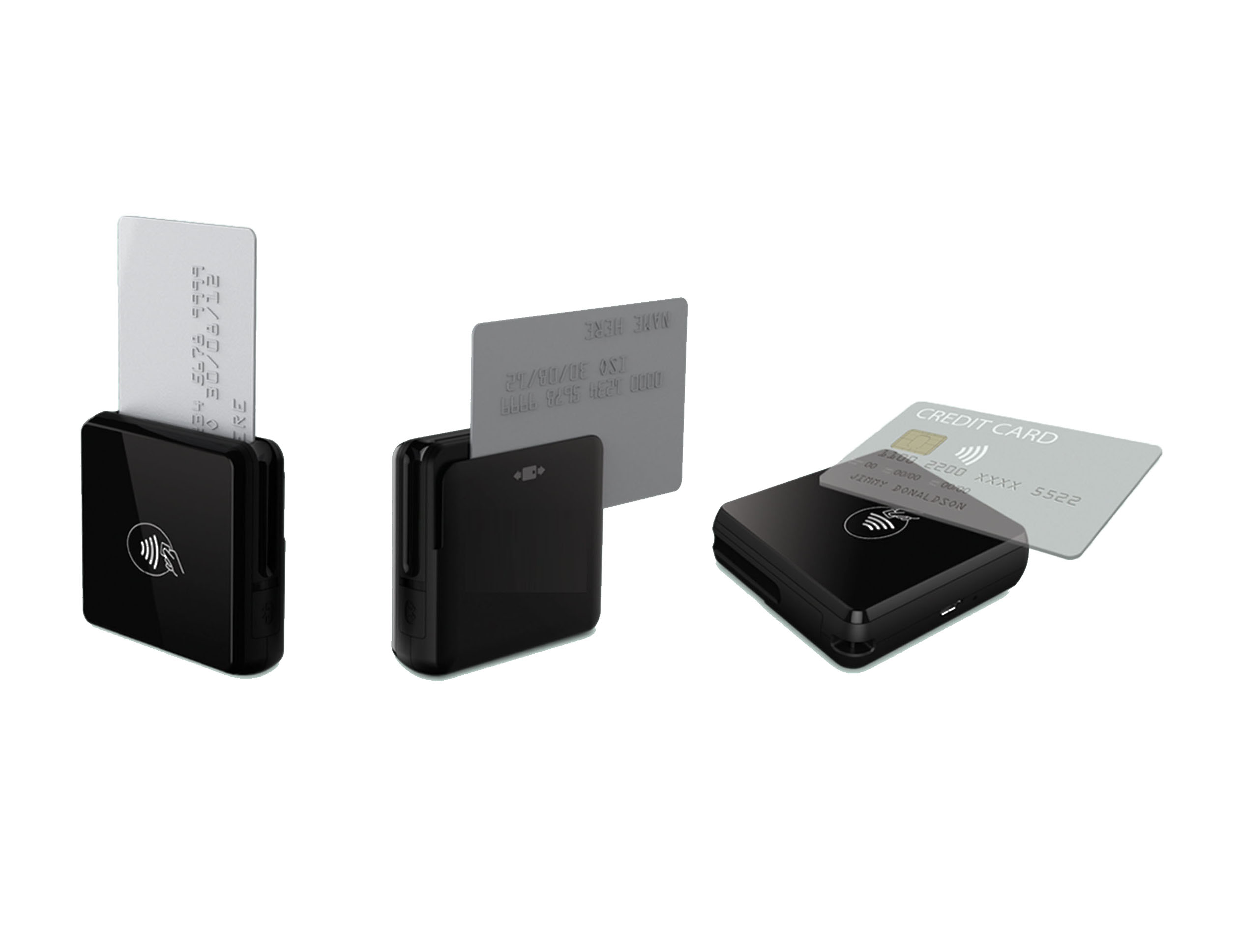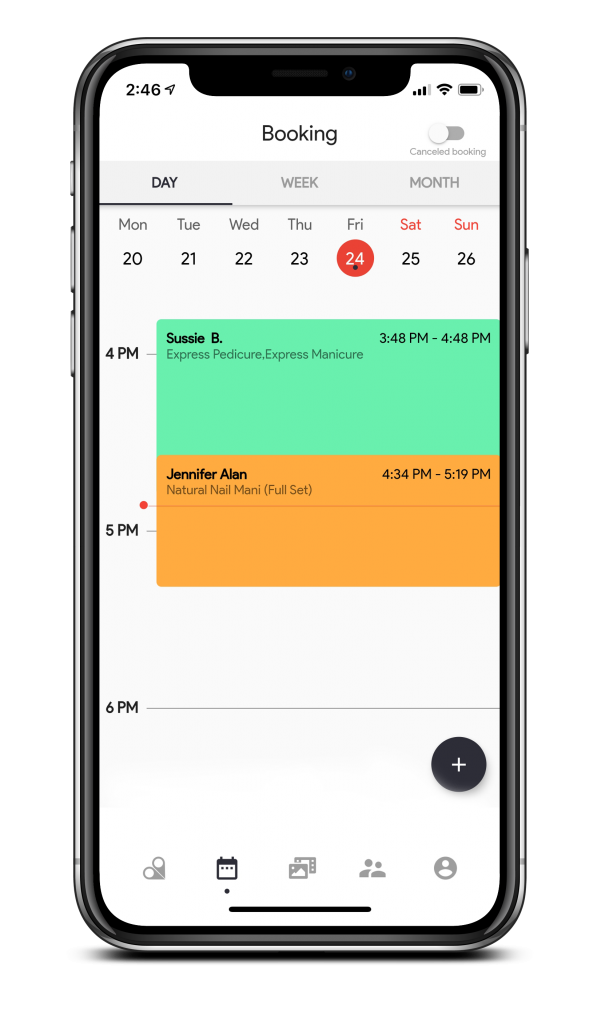 A full-feature booking management system that will save time and headaches
Booking
Online or call-in bookings are organized based on stylists' availabilities—avoiding double bookings or days when the stylist is not working.
Reminders & Confirmations
All bookings will automatically send reminders and confirmations to clients via SMS text.
Pay Ahead
Stylists can require payment during the online booking process to avoid no-shows.
"Today's Job" is an extremely helpful dashboard for stylists to see all activities for the day, organized by time, all in one place
Status
See busy or open time slots for the day so you can manage your work more effectively.
Overview
See all clients and services for the day such as bookings, call-ins, and walk-ins organized by time received.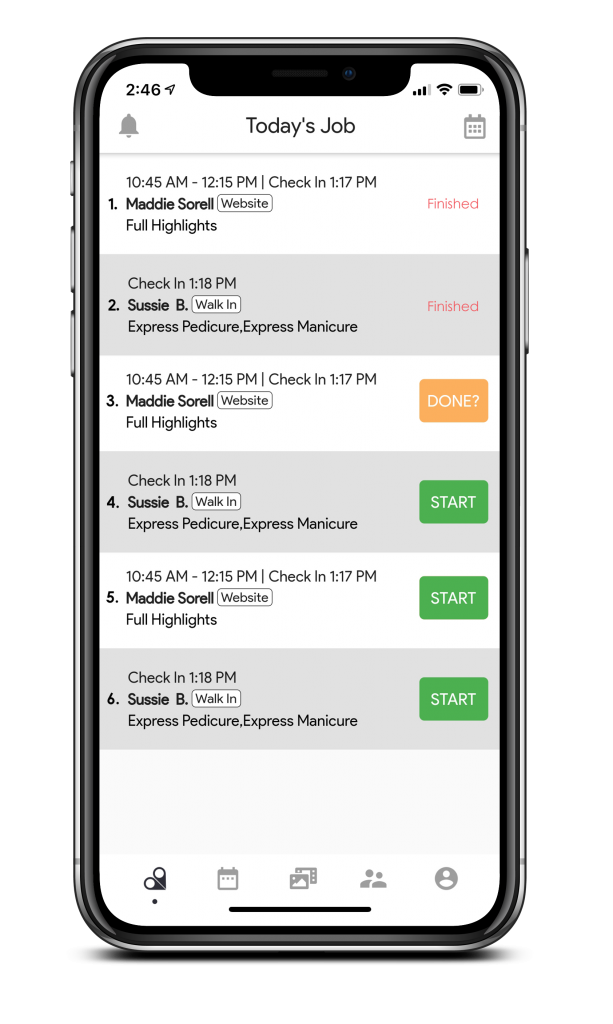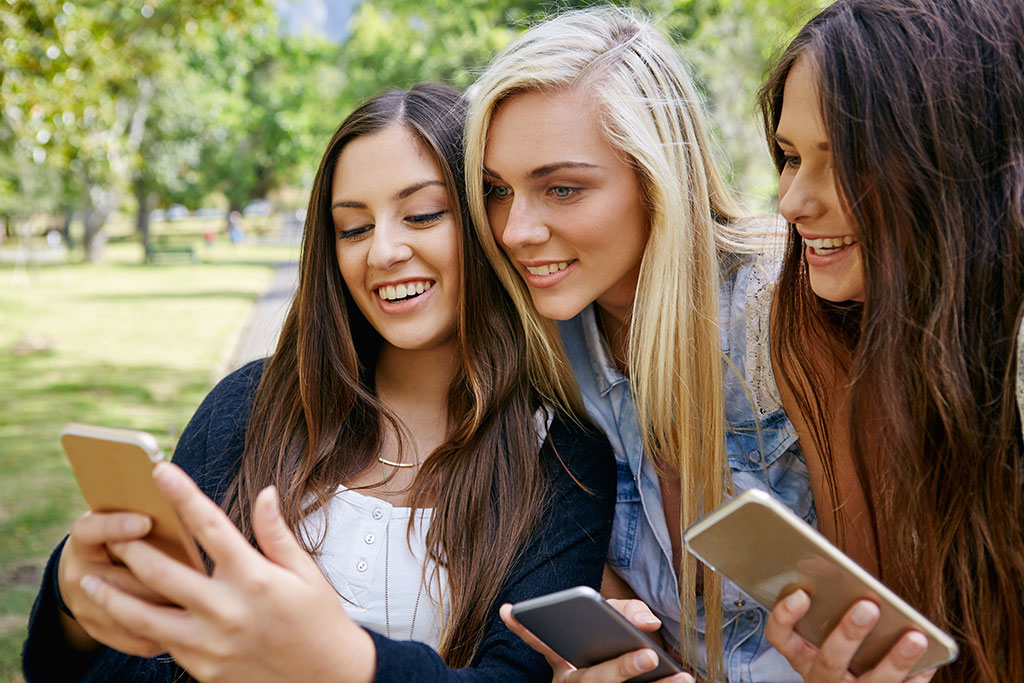 Client Relation Management (CRM) helps provide tools and insights to effectively retain clients
After Service Survey
Client will receive an SMS text after the visit to rate their experience. Good ratings will automatically post to your website, which will attract new clients.
Reward Programs
Incentivize your clients with reward programs so they can visit more often and tell their friends.
Client Check-In
Clients can easily follow a few simple steps to sign in, and the salon can immediately see information such as new or existing client, wait time, previous visits, etc.
A website with enhanced SEO and social media to promote your work online 24/7
Responsive Modern Design
Engage your clients with a mobile-friendly website to showcase your salon's images, services, hours, and directions.
SEO Enhanced
Get found by Google local searches, and easily update tags, keywords and meta fescriptions any time.
Latest Technologies
Your salon website can be changed out annually to the latest designs and technologies with no down time and existing content intact.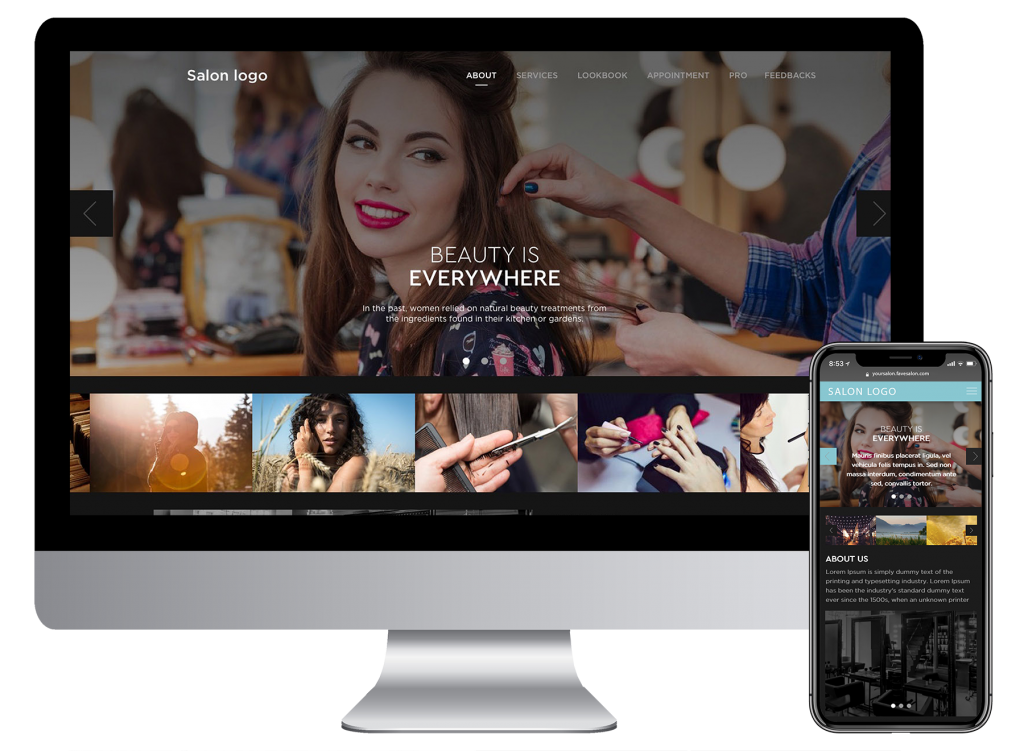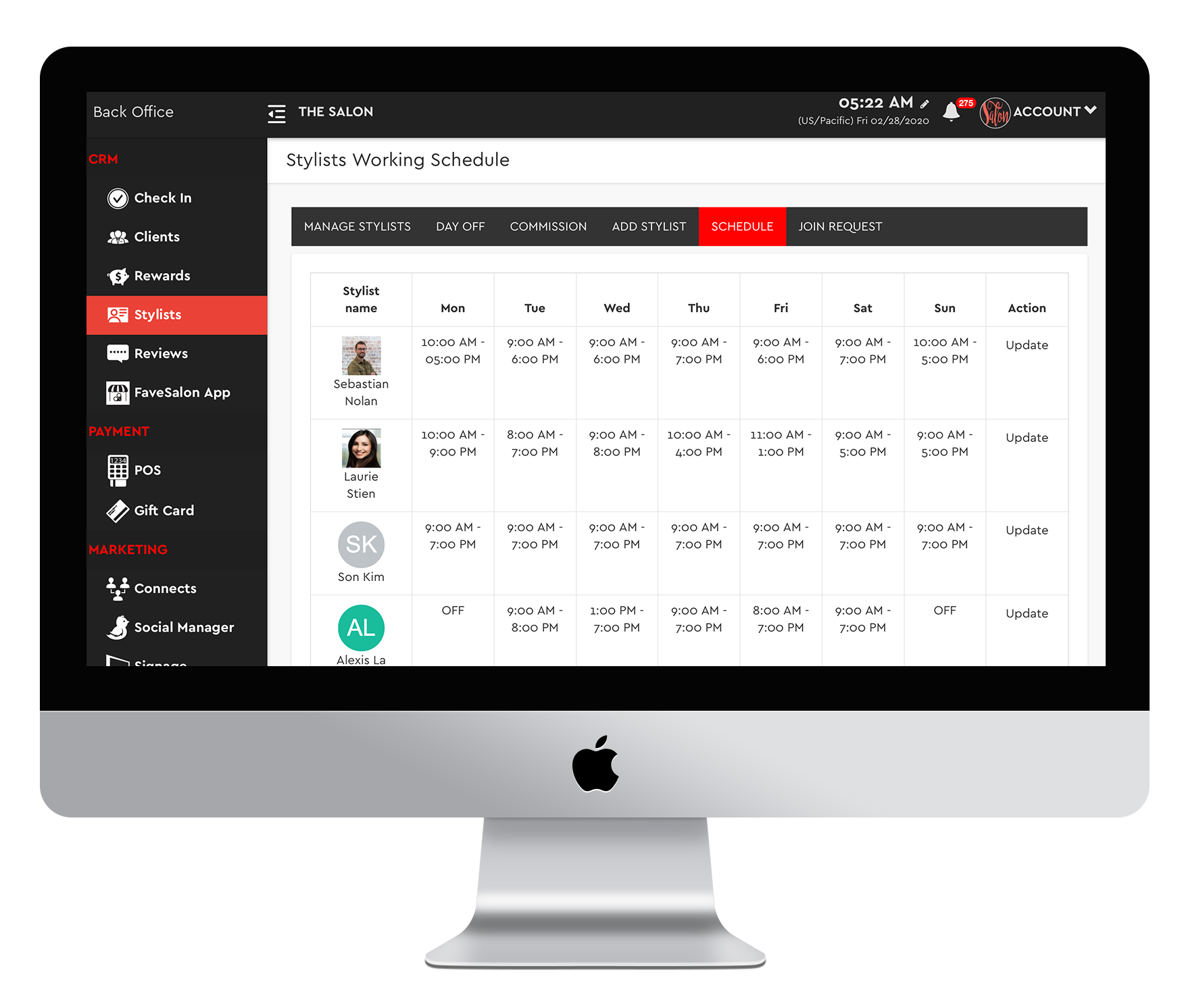 Track and Manage
A platform that makes your work life that much easier. Instantly analyze your salon with live data from anywhere. Manage and track your stores, teams, customers, communications, bookings, and more! Learn more about your target audience and how to best cater to their needs with our CRM software.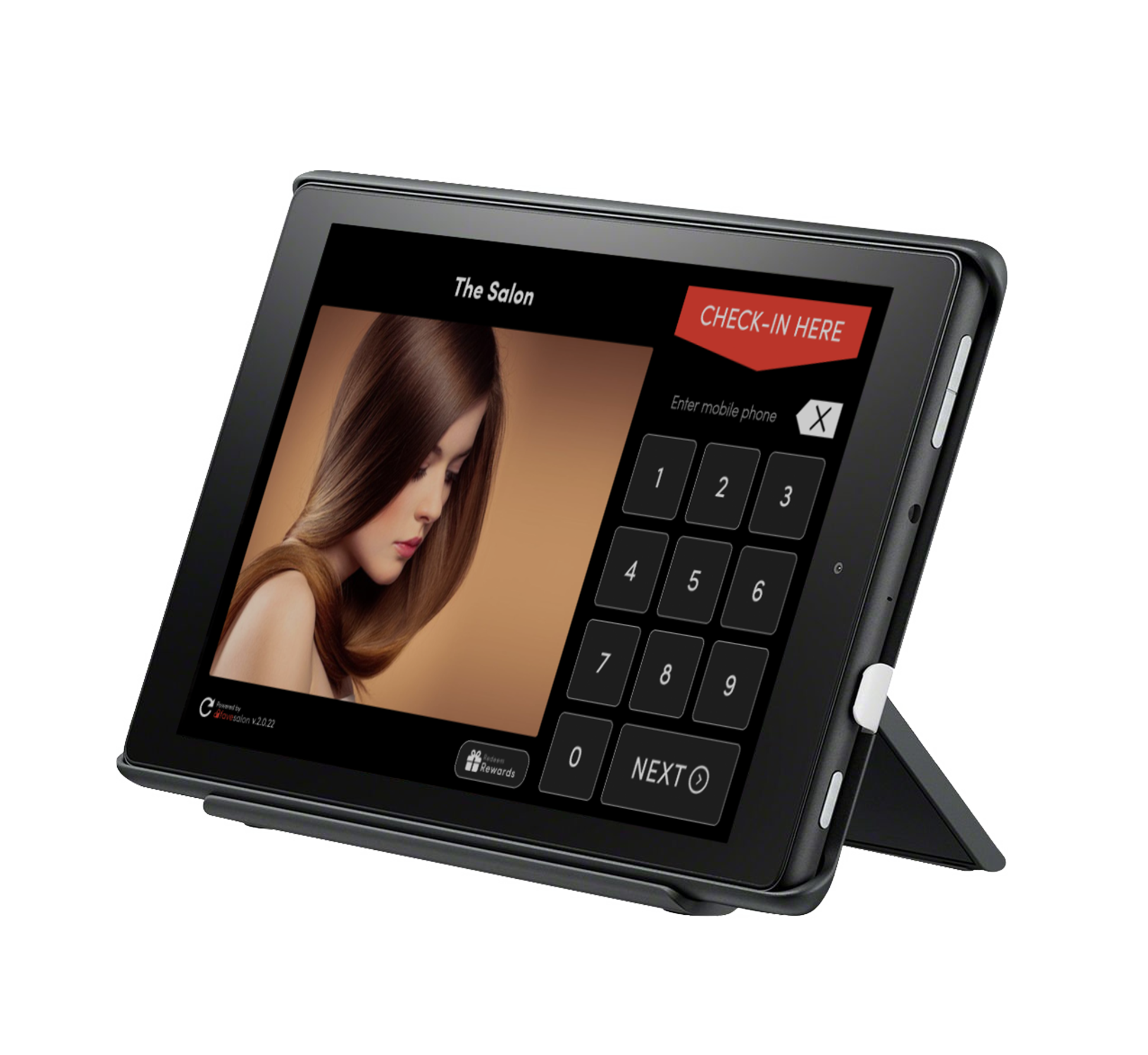 8″ Tablet Check-In with Kickstand (Black)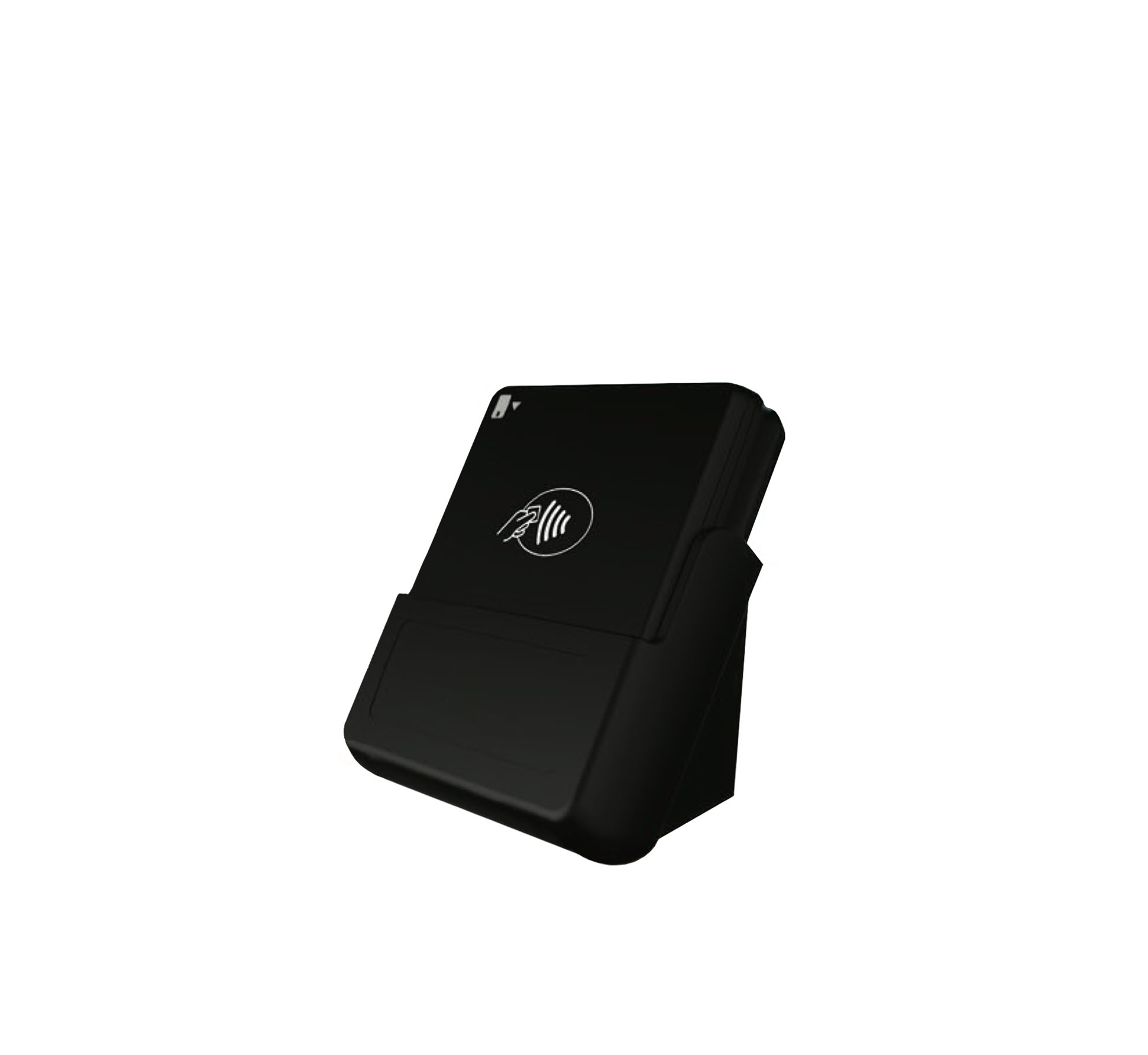 Card Reader Chip/Swipe/EMV (Black)
  ROI = Get 3 clients with reminders per month