Salon autopilot management system to help reduce costs & grow clientele.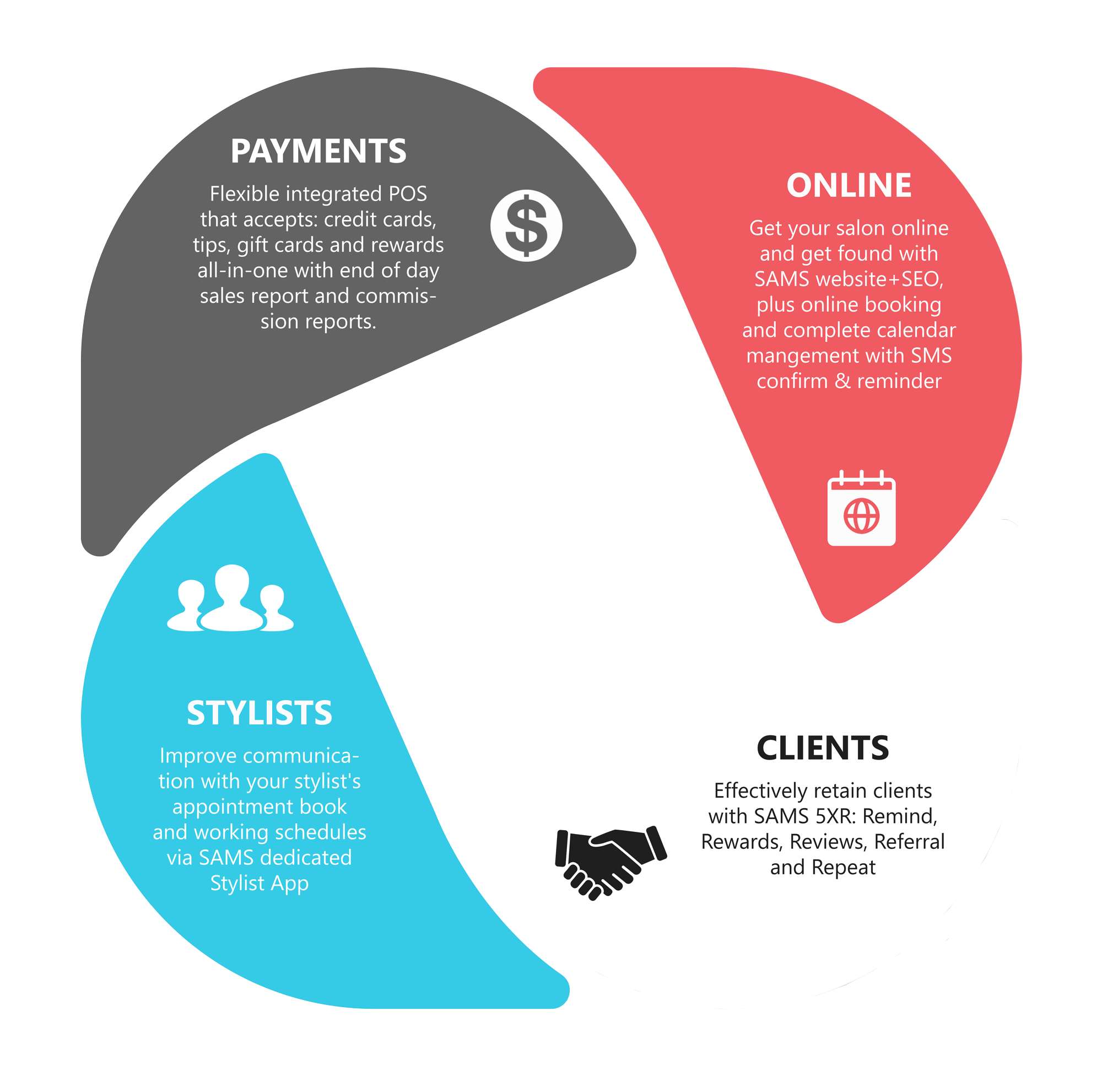 SAMS gives your hair, nail, lash salon and barbershops the technological assistance to succeed in today's fast-paced environment.
Get found online through your website, SEO, and booking management
Entice clients to visit more often with rewards and manage reviews
All-in-one solution for salon looking to scale by streamlining processes
A complete solution for independent stylists to manage on the go
SAMS features a powerful and easy-to-use booking platform for salons
Online booking based on stylist skills & availability
Reminders and confirm bookings via SMS
Clients can call the salon, book with stylists, and sync all online booking records
View calendar by List, Day, and Week for each stylist
All bookings can be managed by salons and stylists from their own mobile app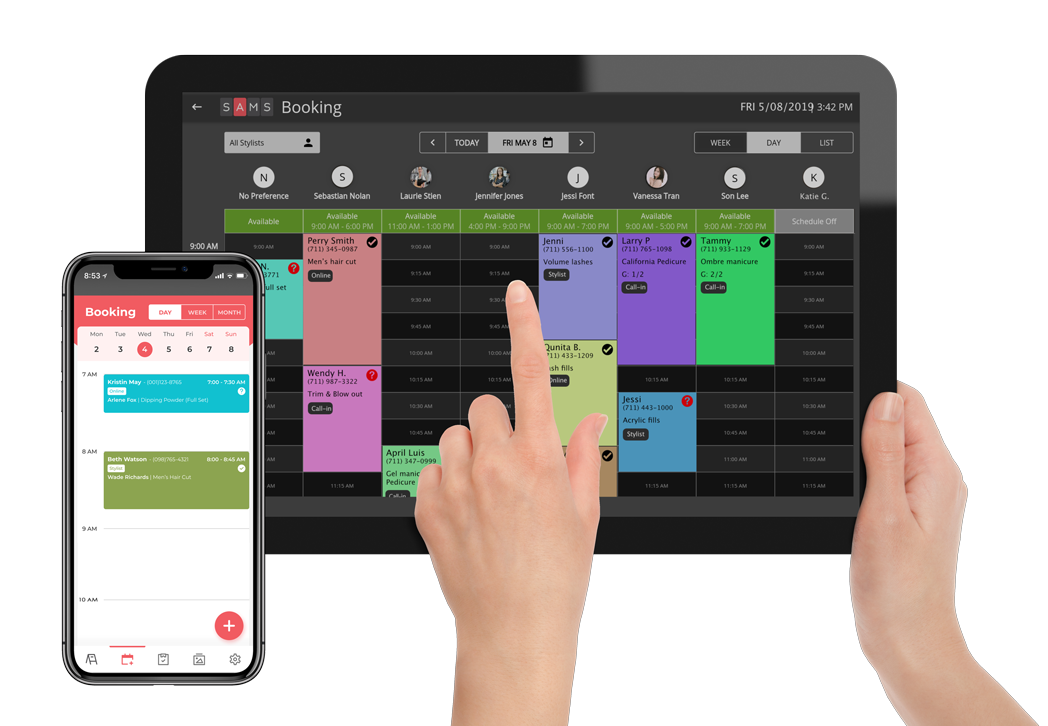 SAMS offers a complete salon-centric solution.
Trusted by many salons and growing.
"I have saved so much time by having my website, social media, and SEO all on one platform. Now I can rest easy knowing that my business is always being effectively promoted, 24/7."