Introducing SAMS Pro
A complete system for salon looking for stress-free operation with a goal for automation so their business can scale without limit.
Stress-Free Operation
Automate your process to grow your business
Responsive Website
Attract more new clients searching online
Client Relations
Incentivize clients to visit and refer their friends
Point of Sale
Check out clients with credit card payments and reports
Marketing
The ability to connect with clients on-demand
The ability for salons to have a 360 view of everything going on in their business even if they're not there, with staff knowing they'll be accountable for their actions
Clients Self-Serve
Clients can easily follow a few simple steps to sign in and salon can immediately see client's info: new or existing, how long the wait is and previous visit, etc.
Turns & Assign
System will assign clients to the next qualifying stylist based on the settings that salon set
Stylist App
Stylist will be notified that a new client was assigned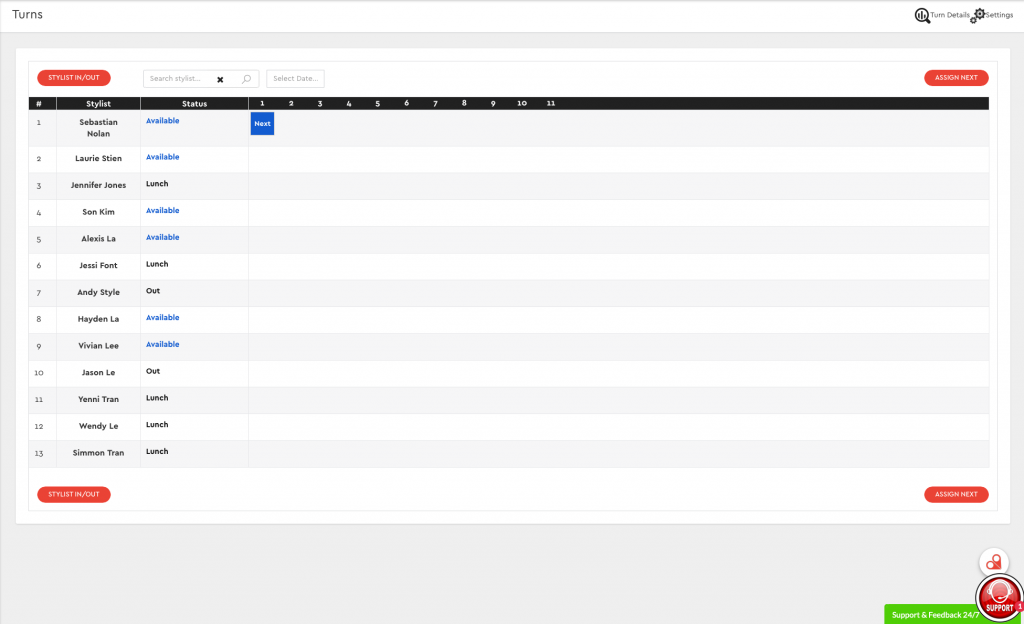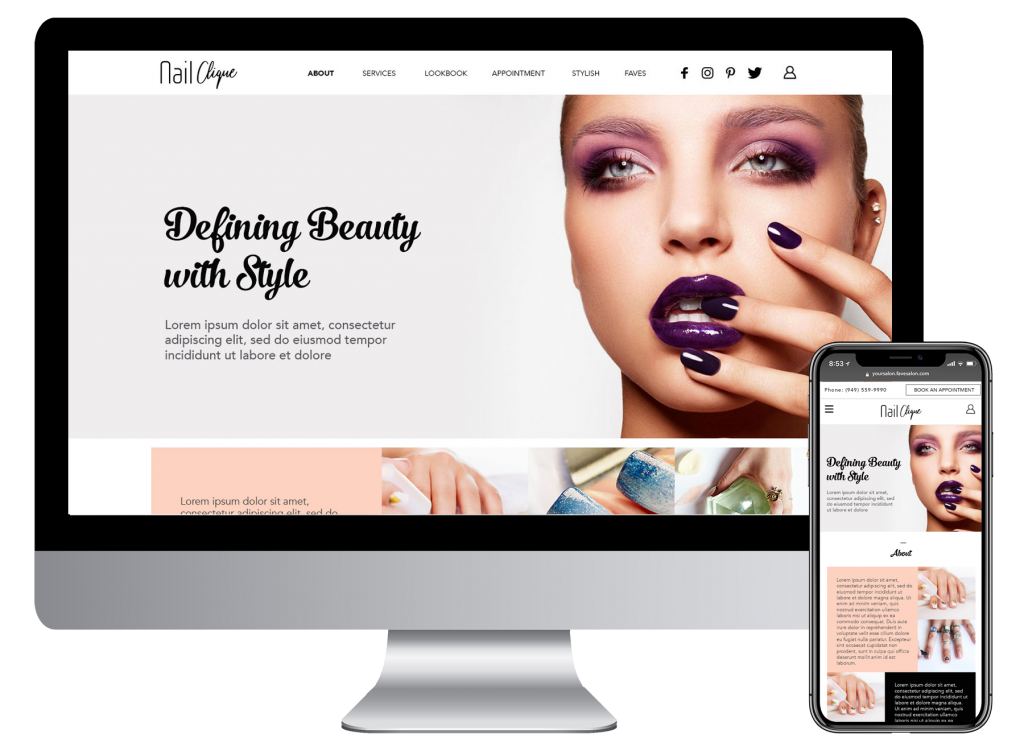 Salon website can be the most effective strategy to drive more clients to your salon 24/7
Responsive Modern Design
Engage your clients with a mobile-friendly website to showcase your salon's images, services, hours, and directions.
SEO Enhanced
Get found from Google local searches, easily update tags, keywords, and meta descriptions any time.
Latest Website Technologies
Your salon website can be changed out annually to the latest designs and technologies, with no downtime and with existing content intact.
Reward programs that incentivize clients
Visits or Points
Provide your clients with rewards for visits or amount spent. The system will automatically text the reward once they're qualified.
Birthday Perks
On the client's birthday, they will receive a special message and discount set by salon— an experience that your clients will remember about your business.
Refer Friends
Your existing client will receive a referral code, which they can share with a friend. Once a friend redeems the code, the existing client will receive a reward.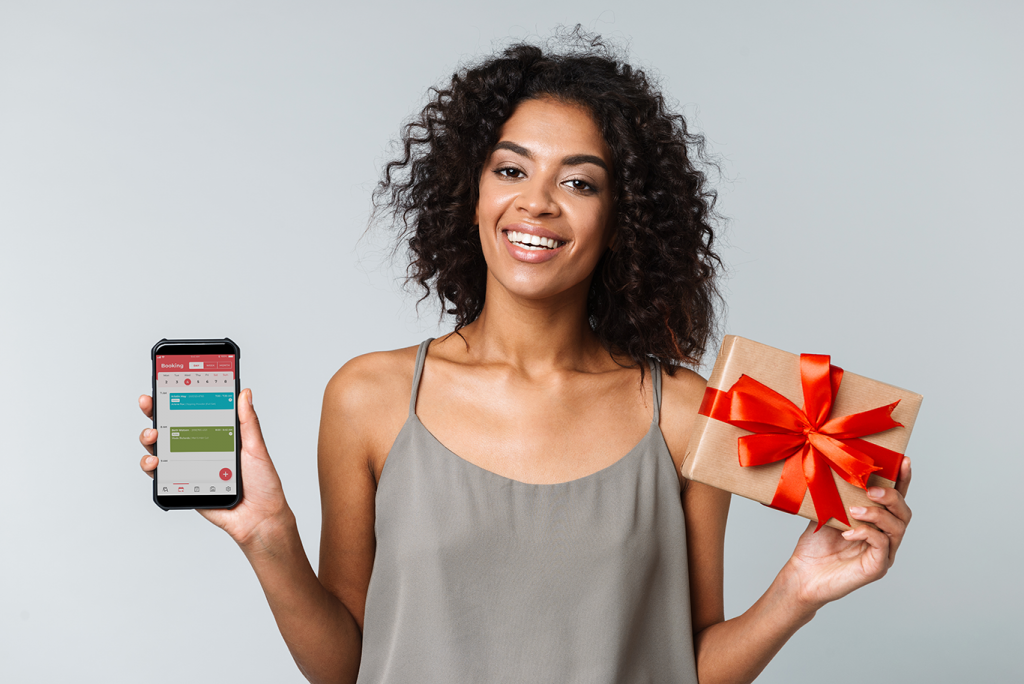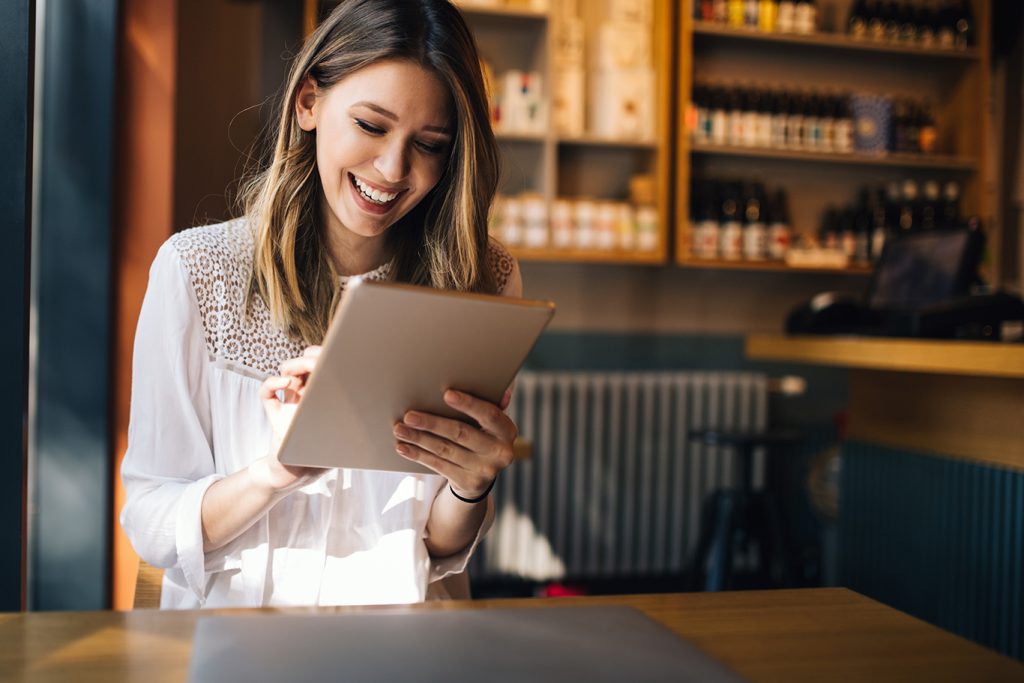 All-In-One POS system that is easy to use and feature-rich to help salons have full control
Fast Adaptation
User-Friendly touch user interface designed for anyone to learn and use the system within the same day
Seamless Integration
SAMS POS works by itself or modularly integrates with over a dozen apps to automate your salon operations
Payment Flexibility
Check out with multiple payments at the same time and use many types of payments: Credit Card, Debit Card, Gift Card, Rewards and Points
We offer the fastest ROI (return on investment) for your marketing campaign with SMS texting and TV signage
Connect
The ability to send SMS texts to 50 clients at one time, to offer happy hour specials to promote the days that are slow
Set Reminders
Have the system automatically send out SMS text reminders with coupon to clients that have not returned in a certain amount of days
TV Signage
Play image slideshows or videos on TV to entice your clients to try a new service or spend more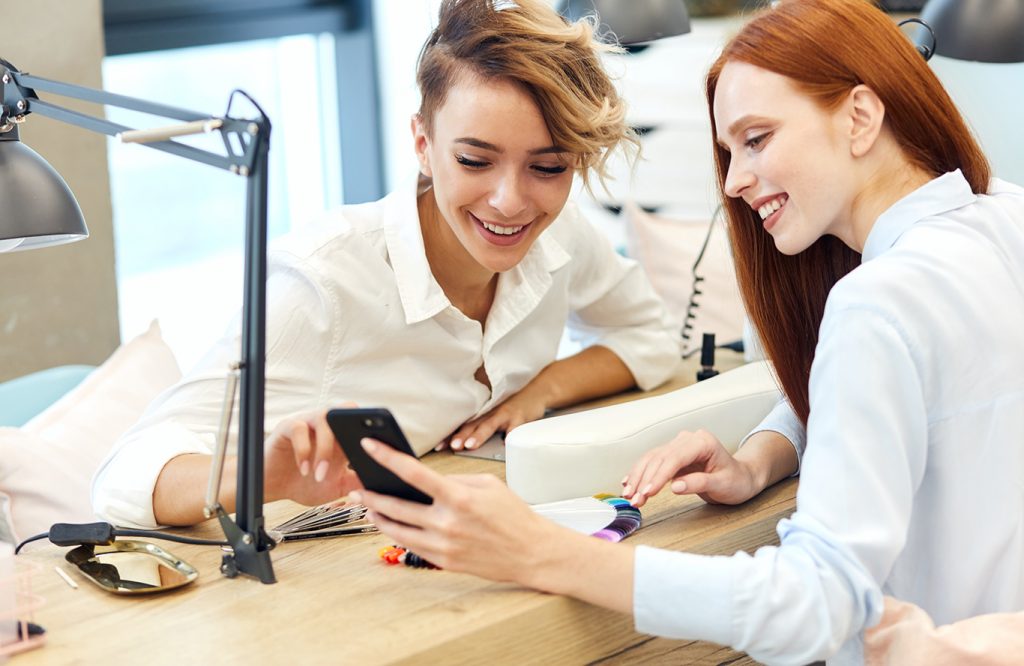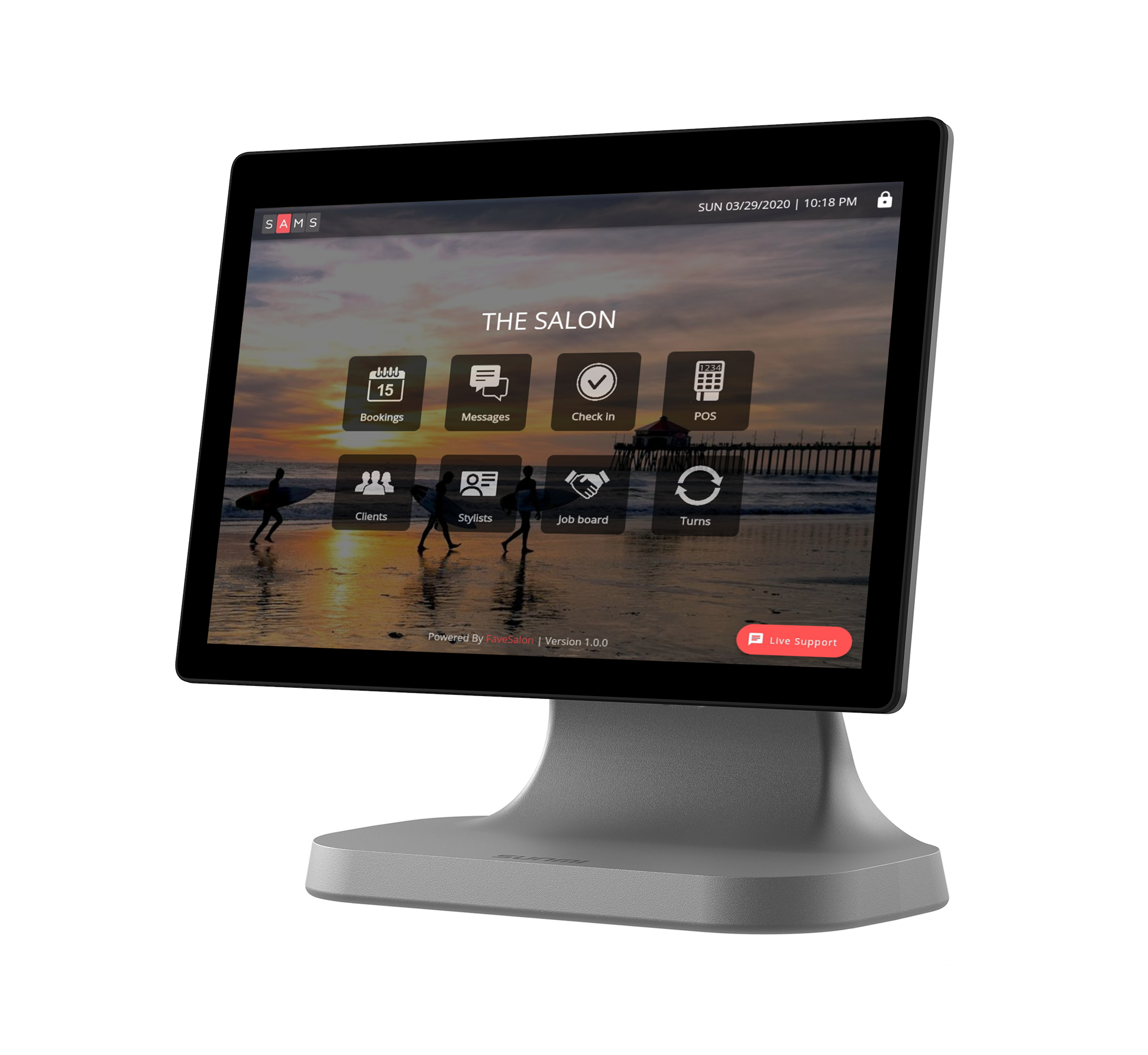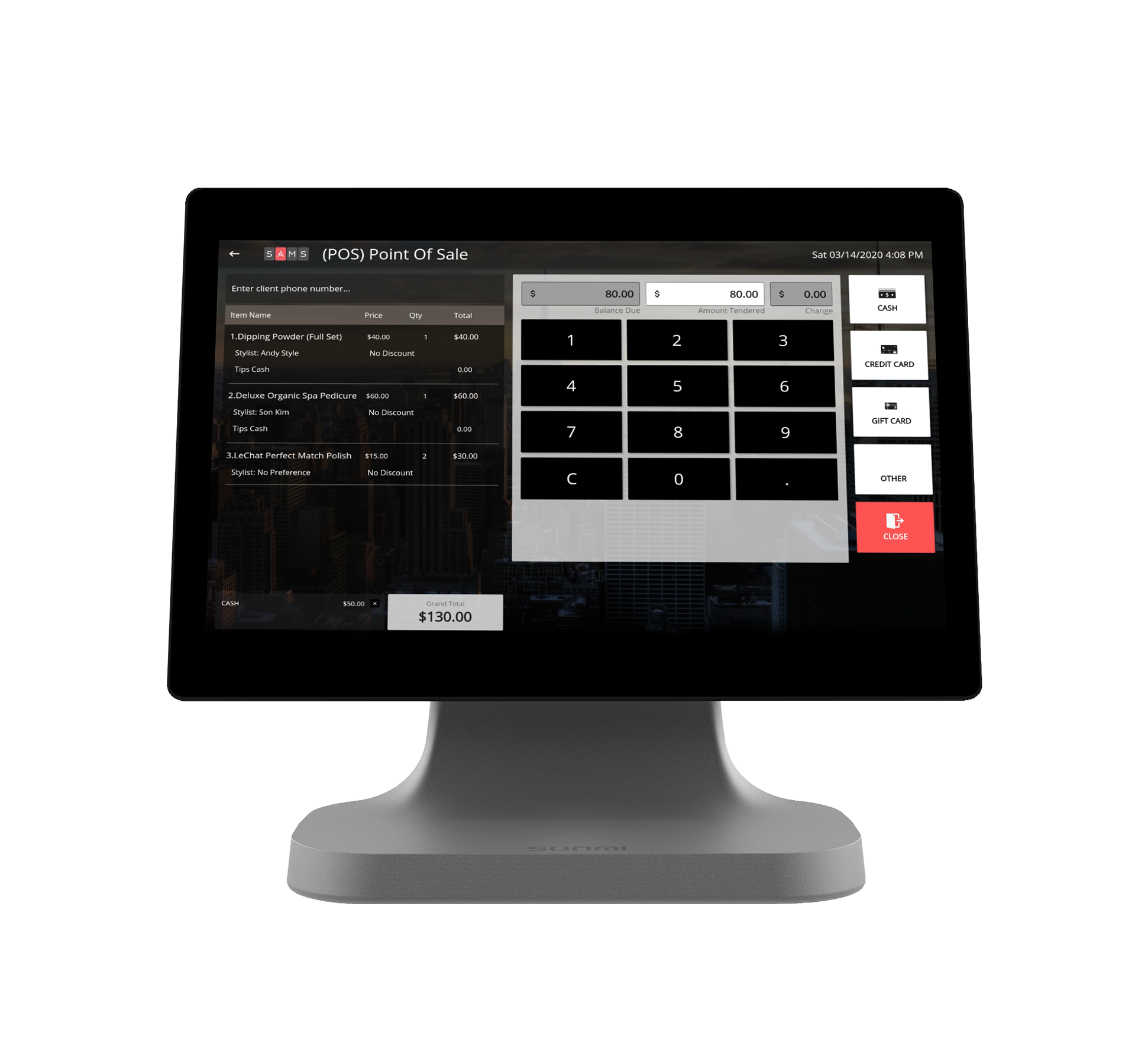 15" Android LCD with Stand
(Black)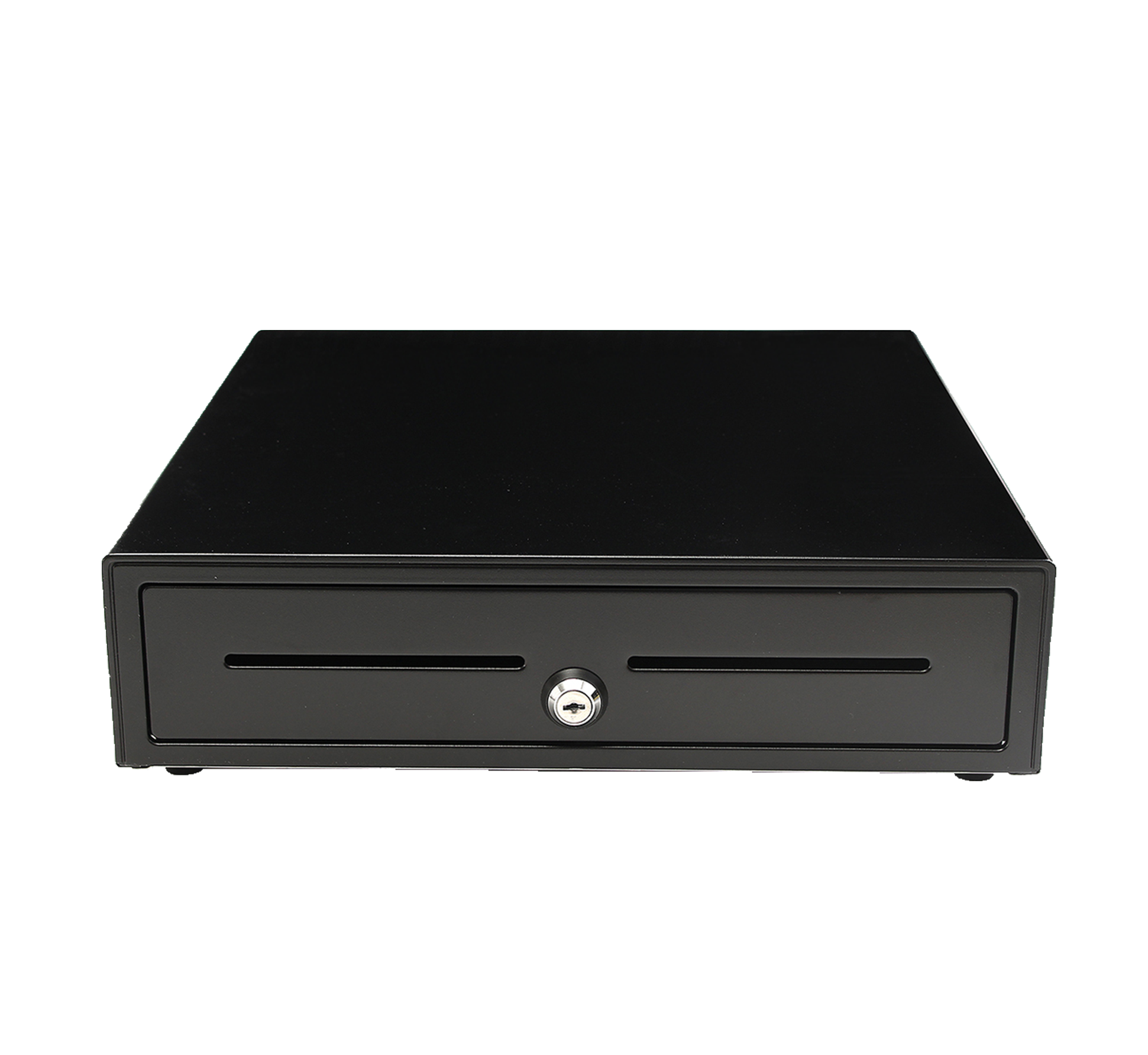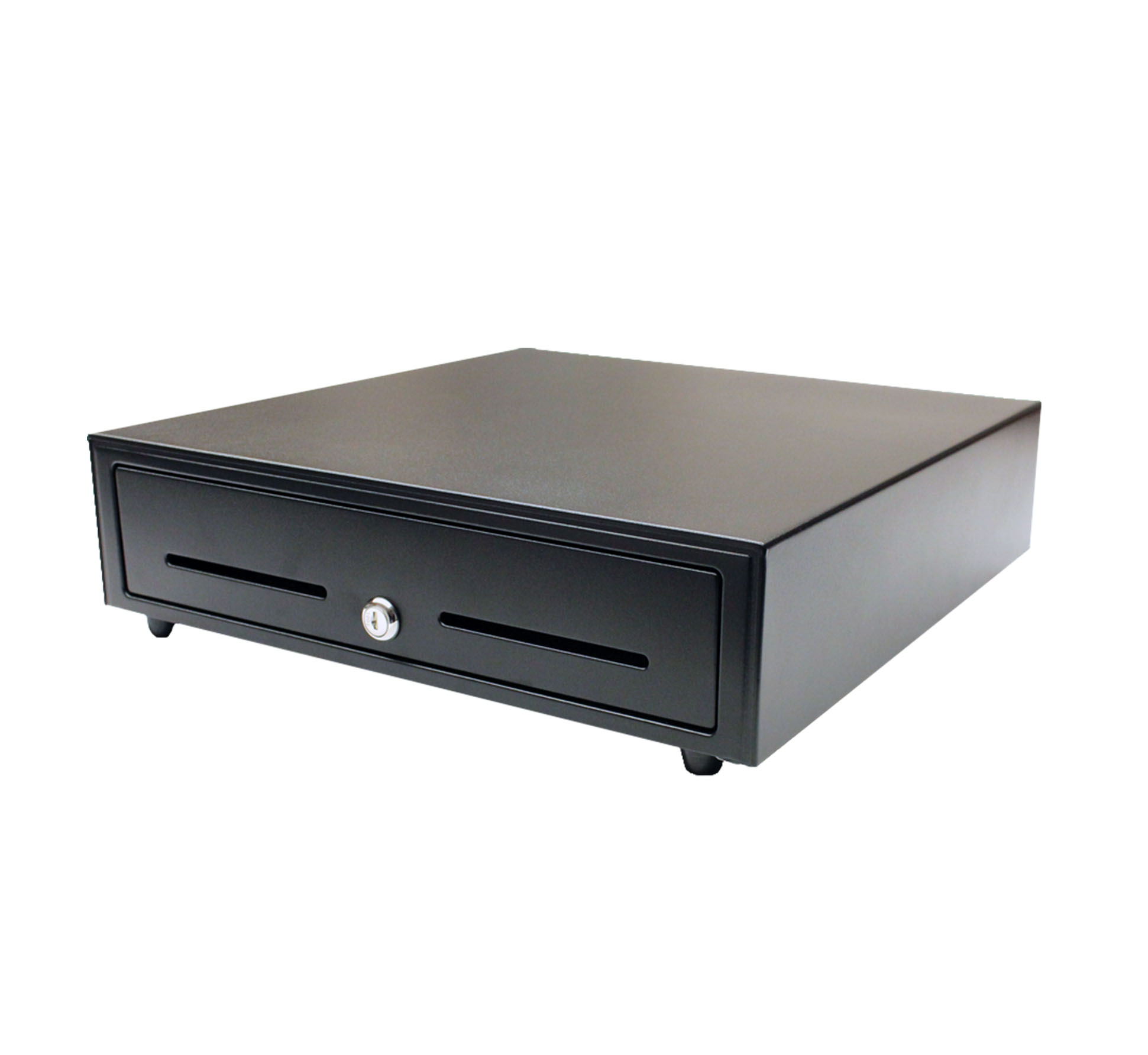 13" Cash Drawer
(Black or White)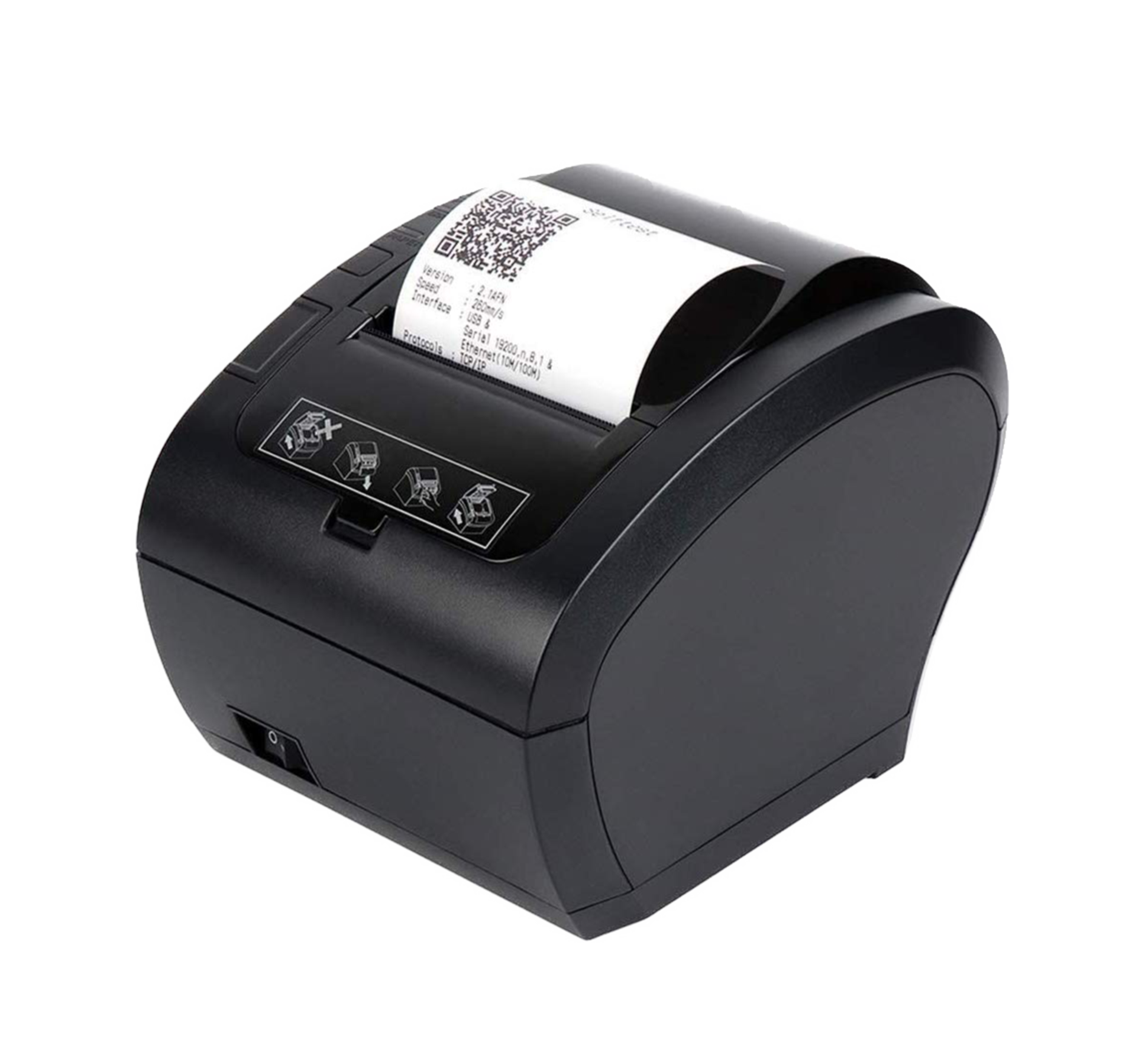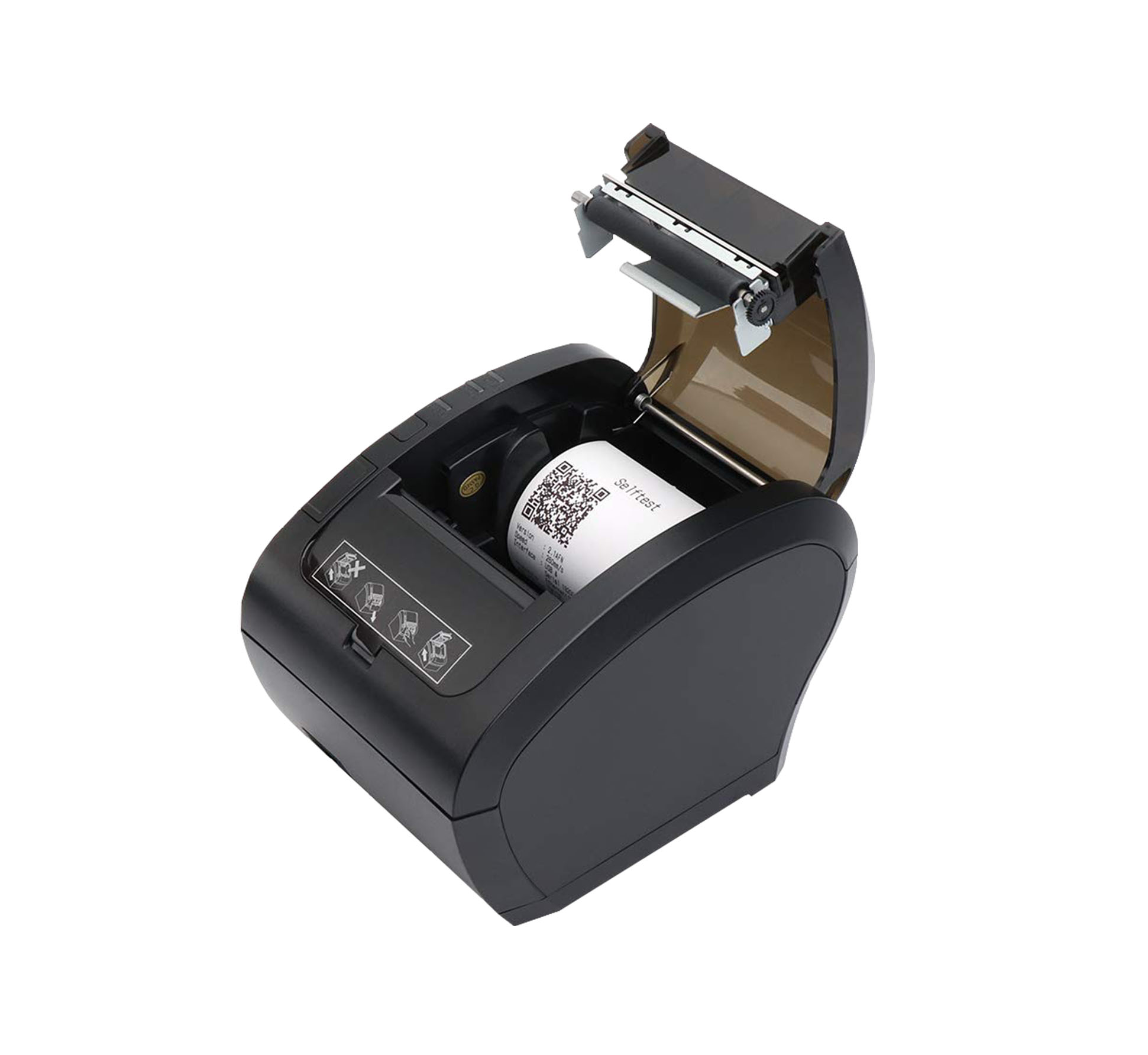 Receipt Printer Bluetooth
(Black or White)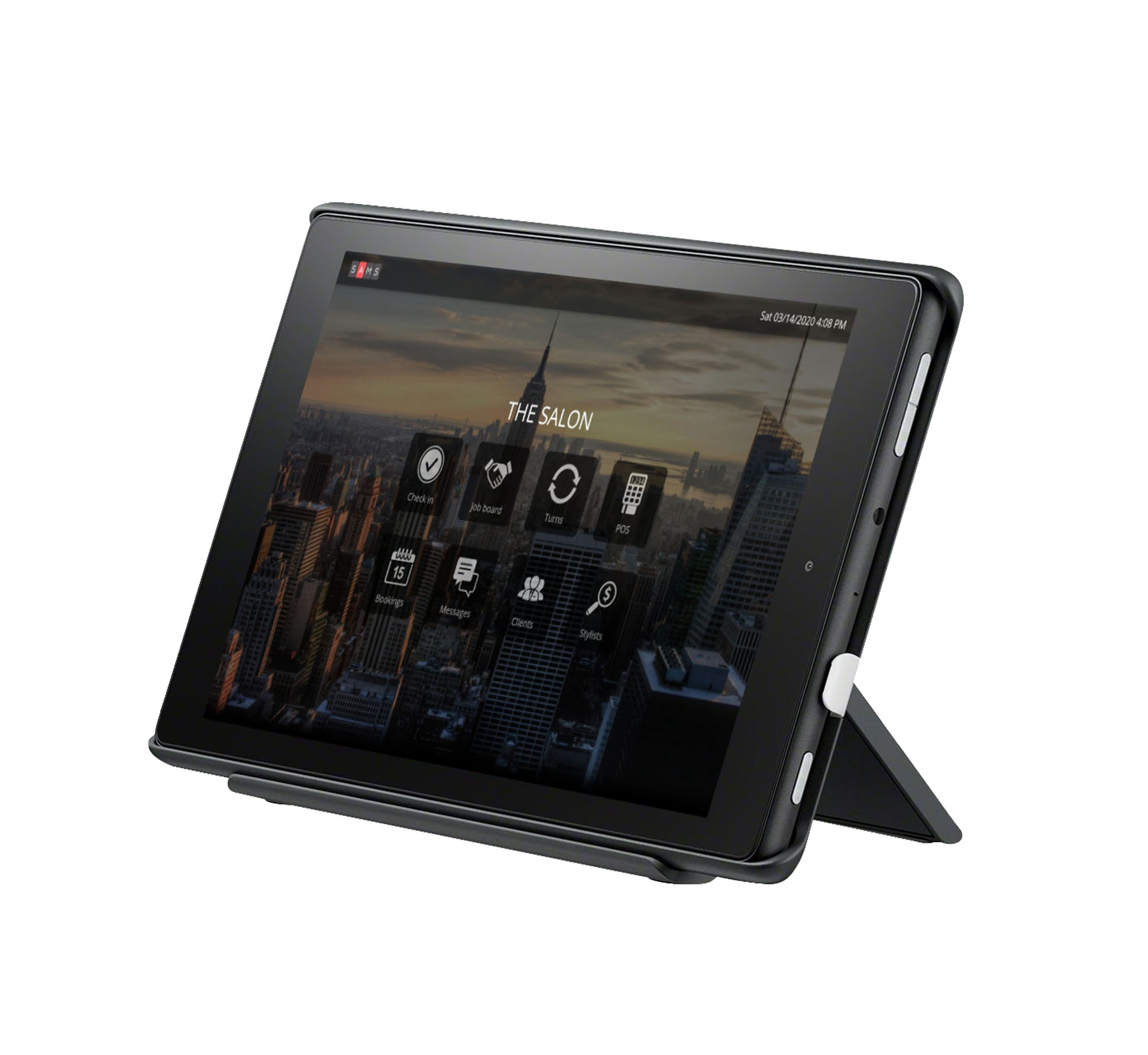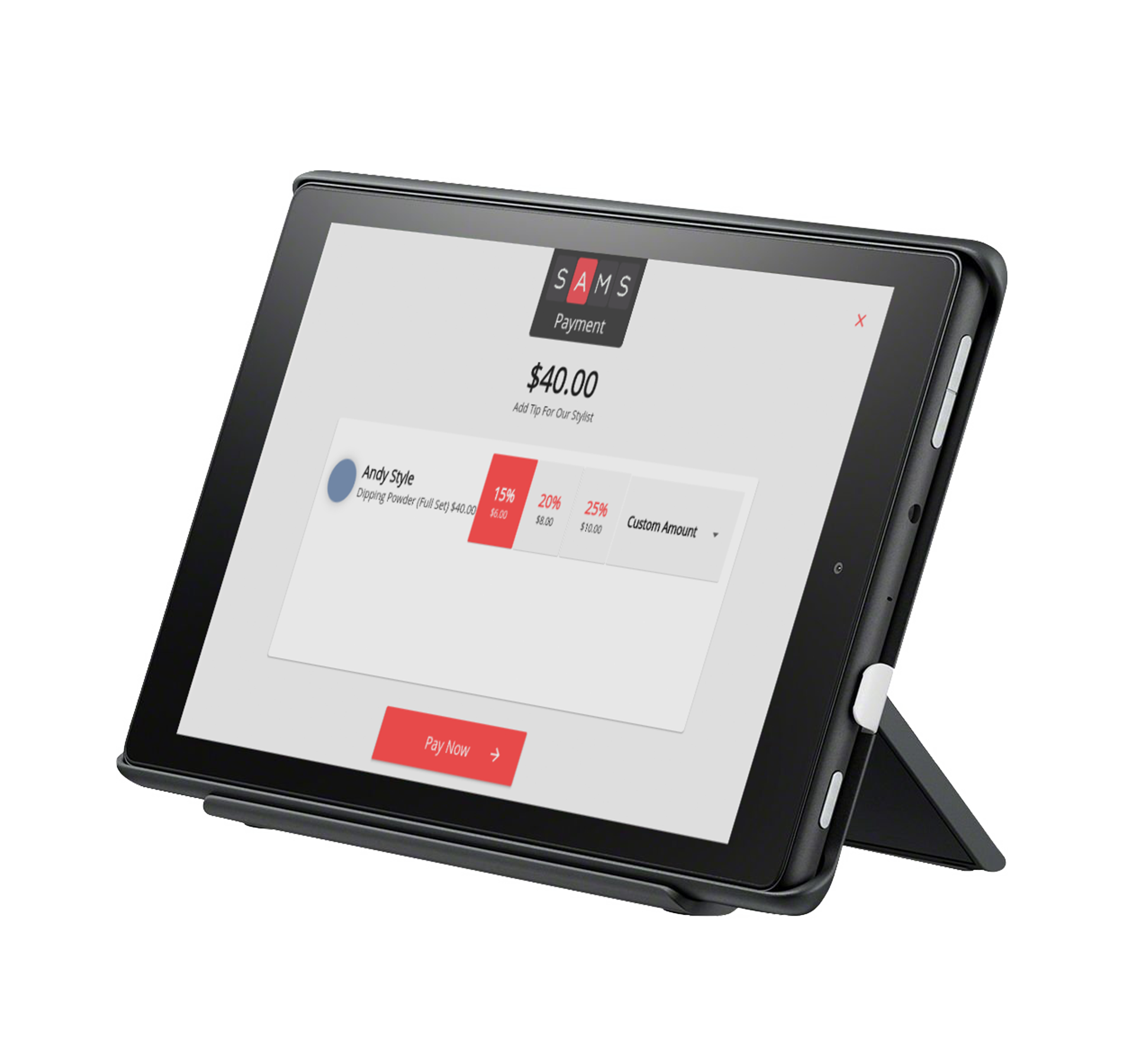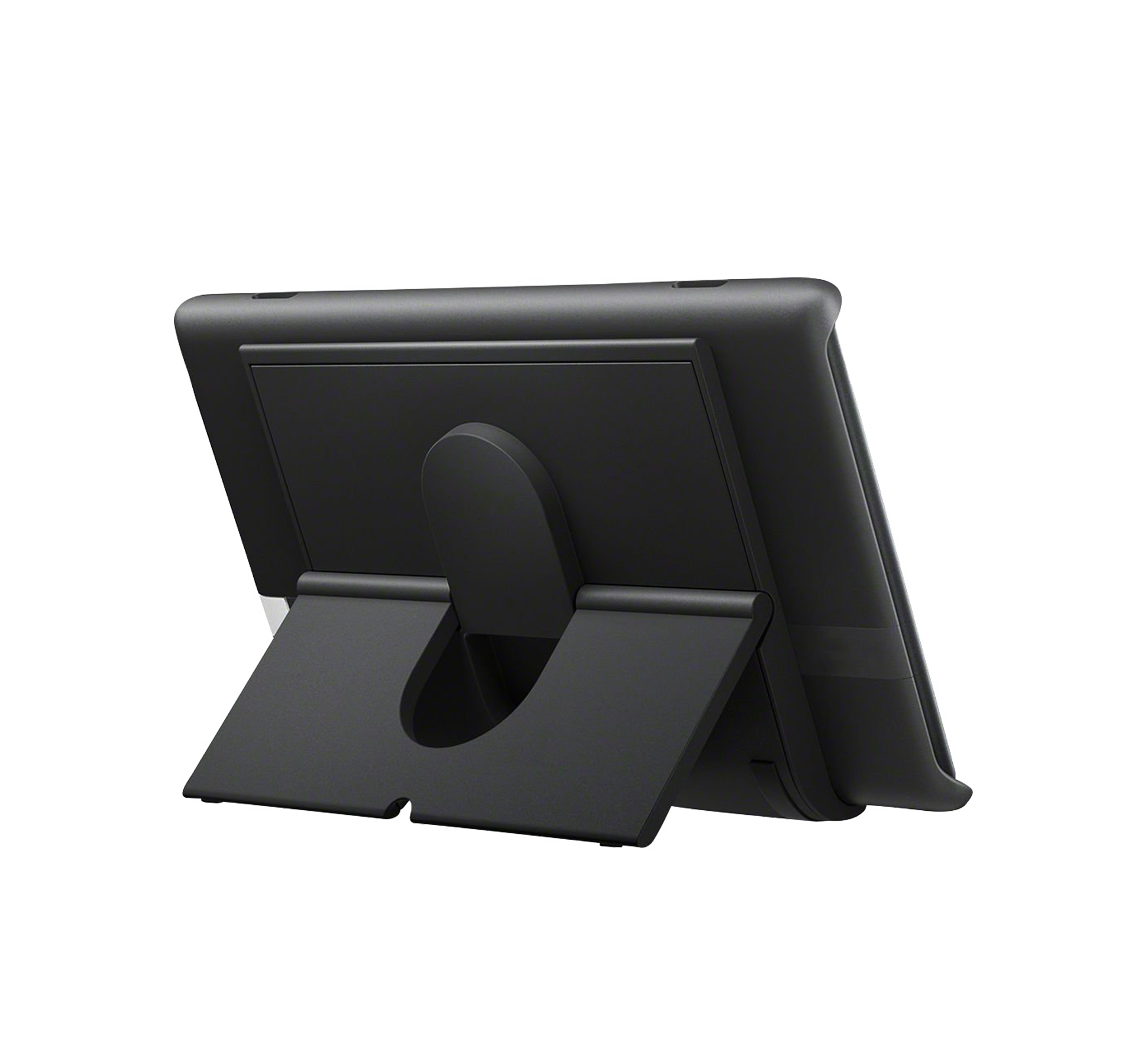 7" Payment Android Tablet
with Kickstand
(Black)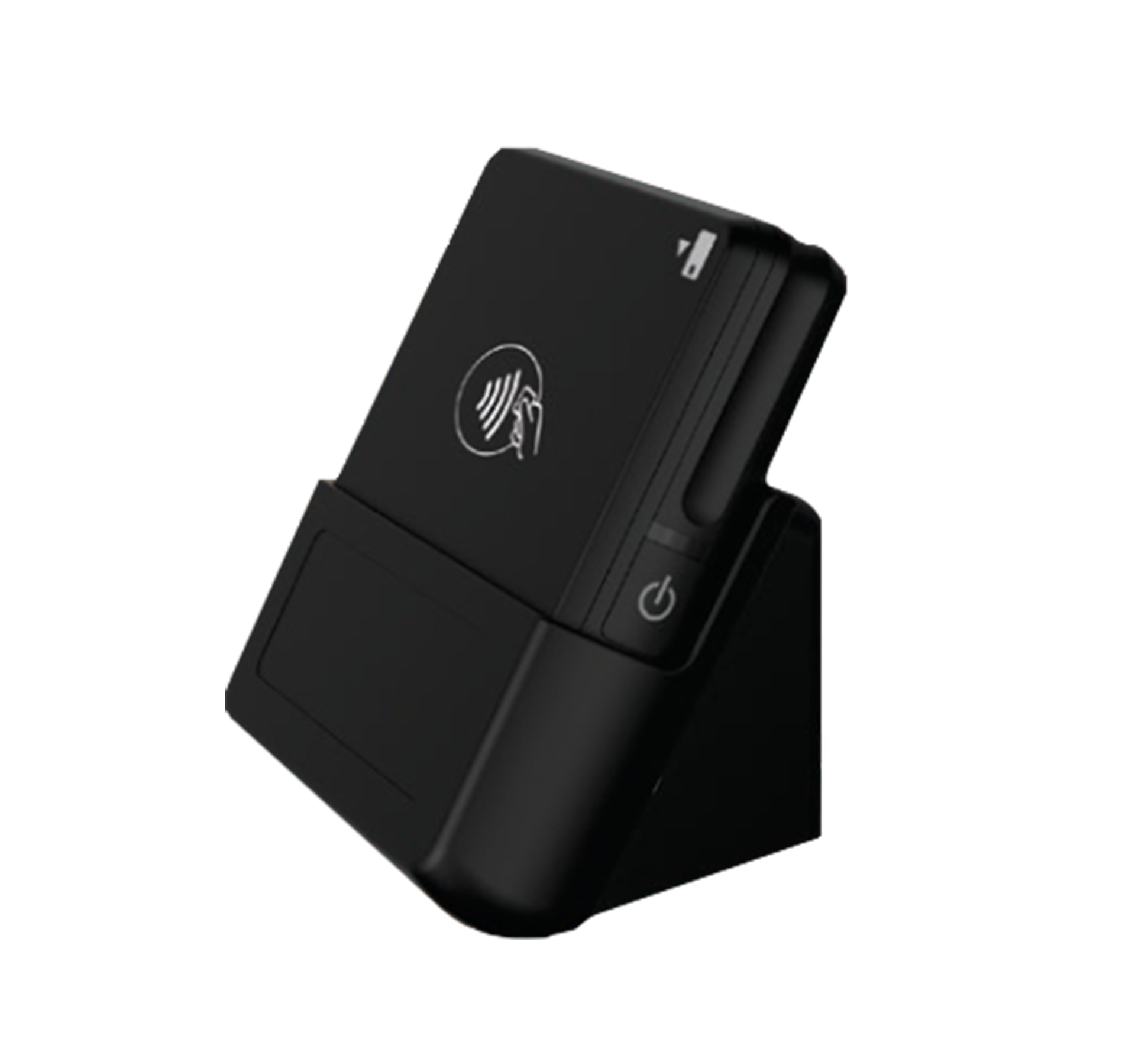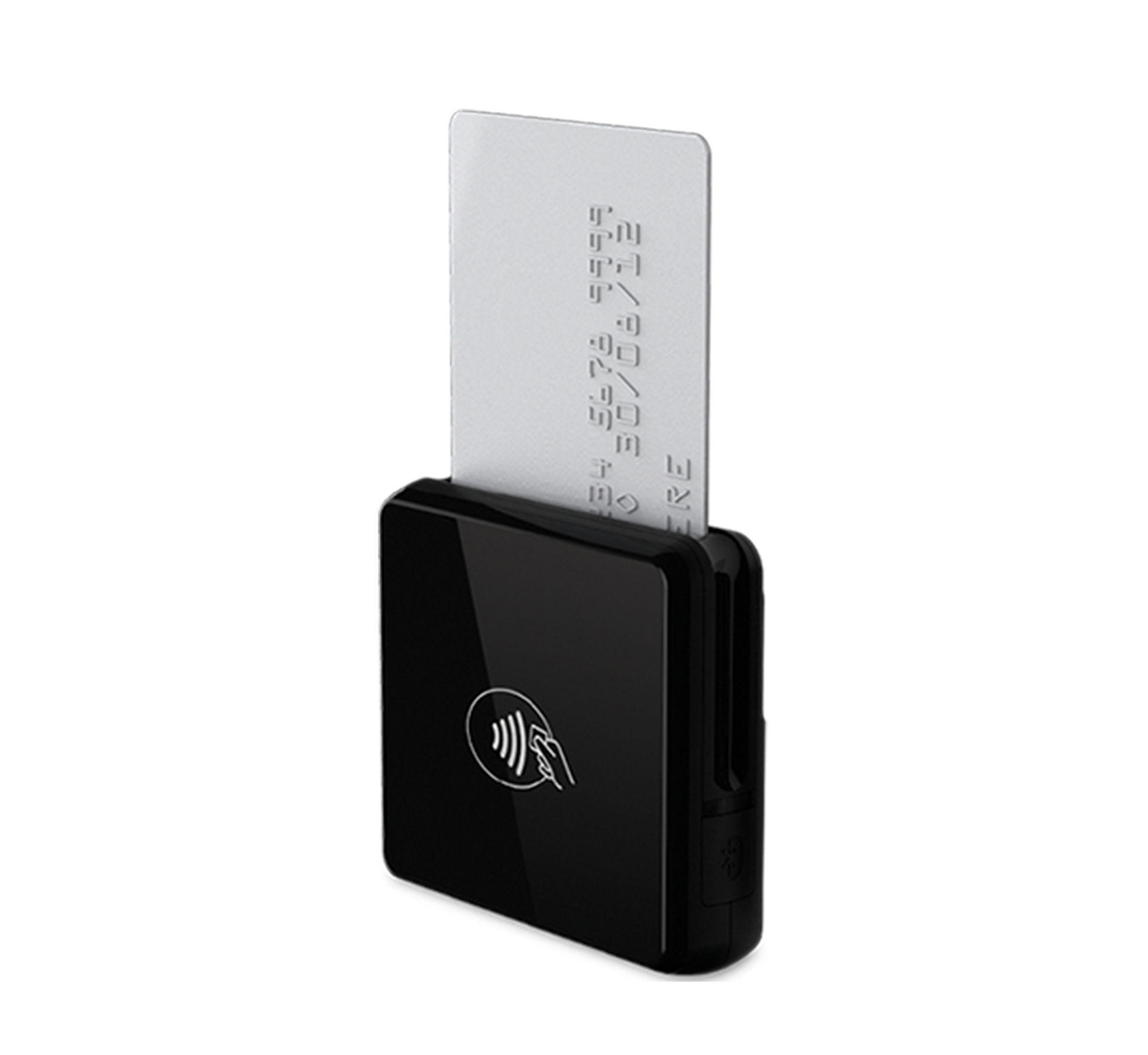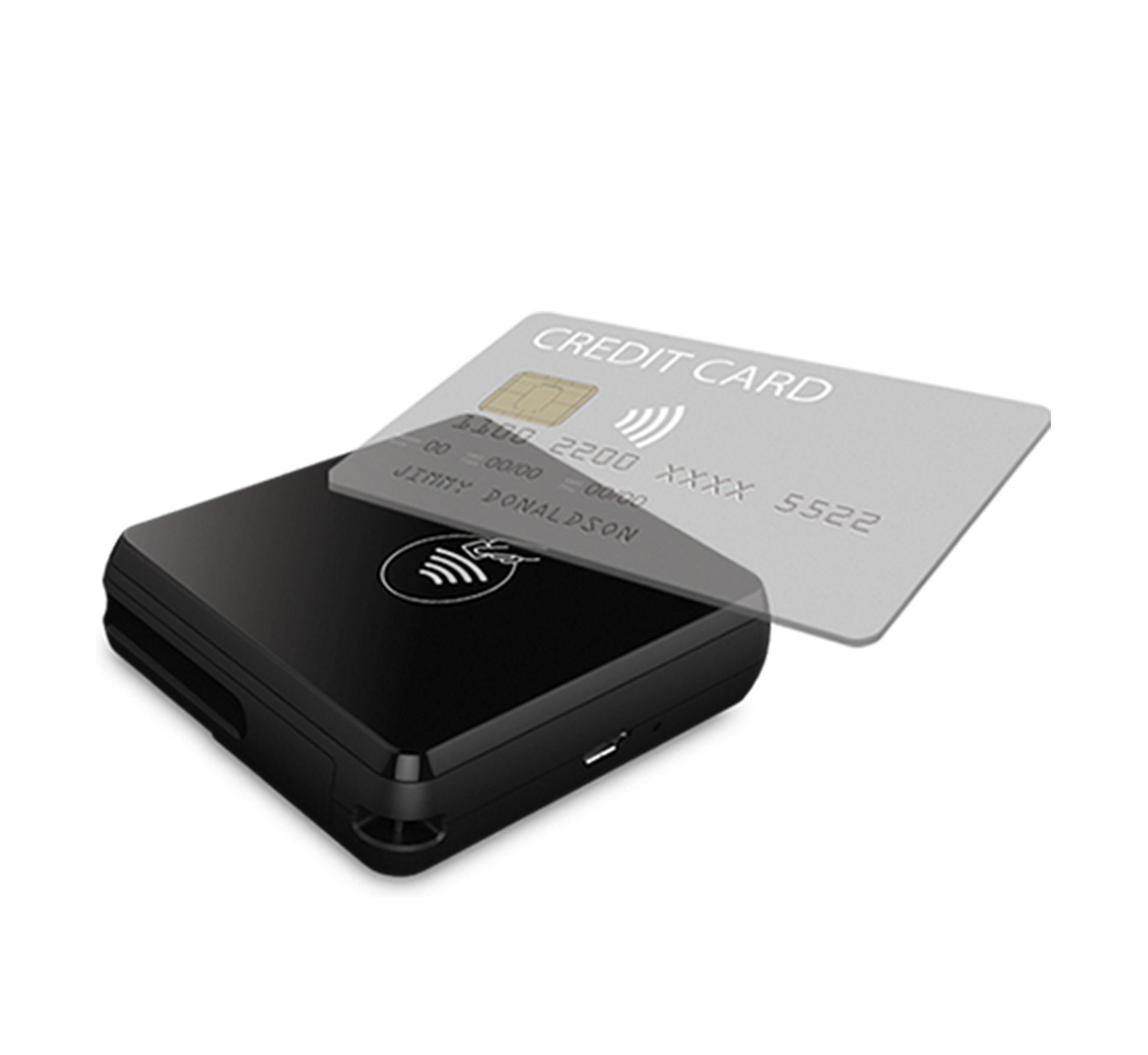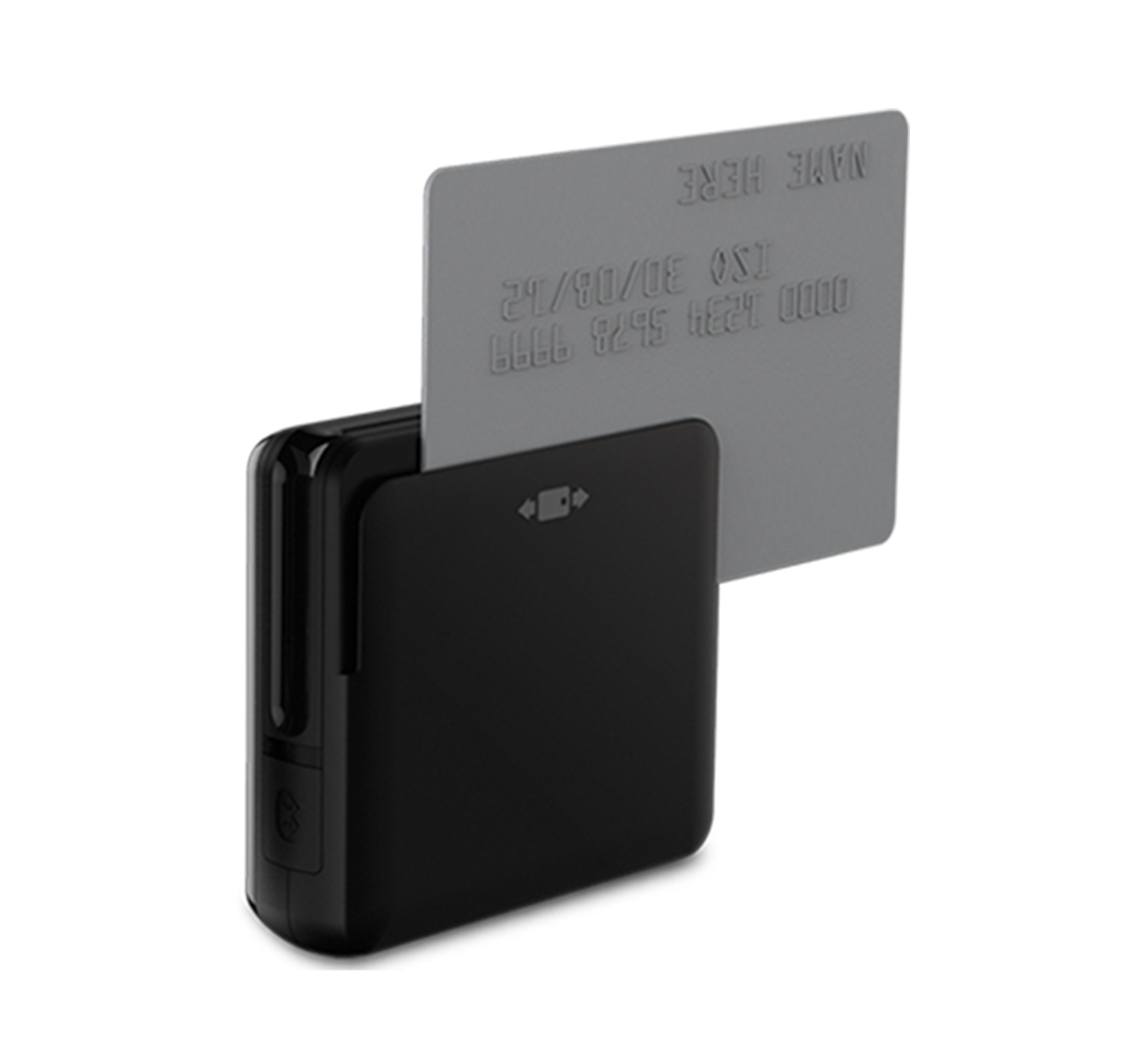 Credit Card Reader
(Black)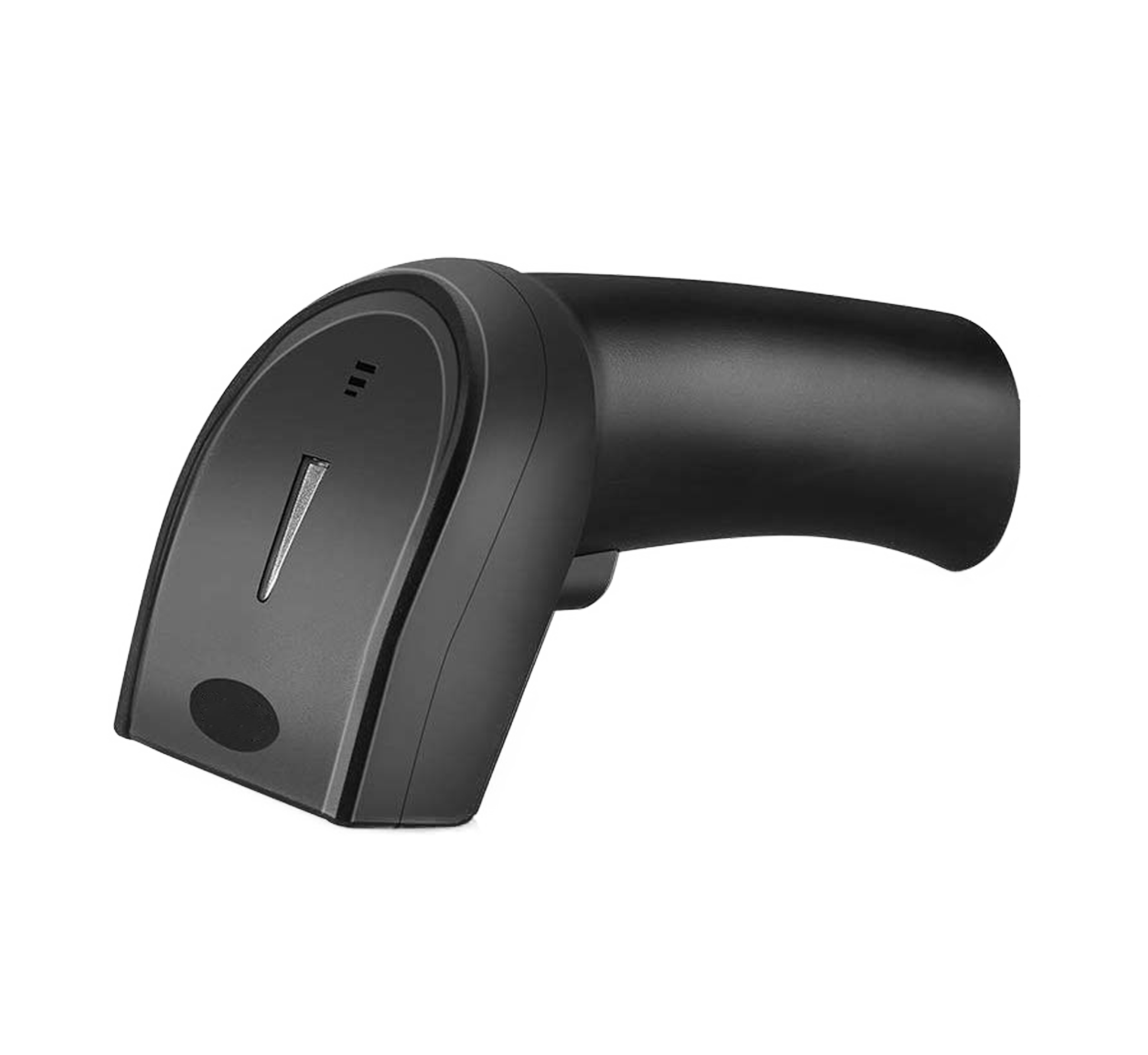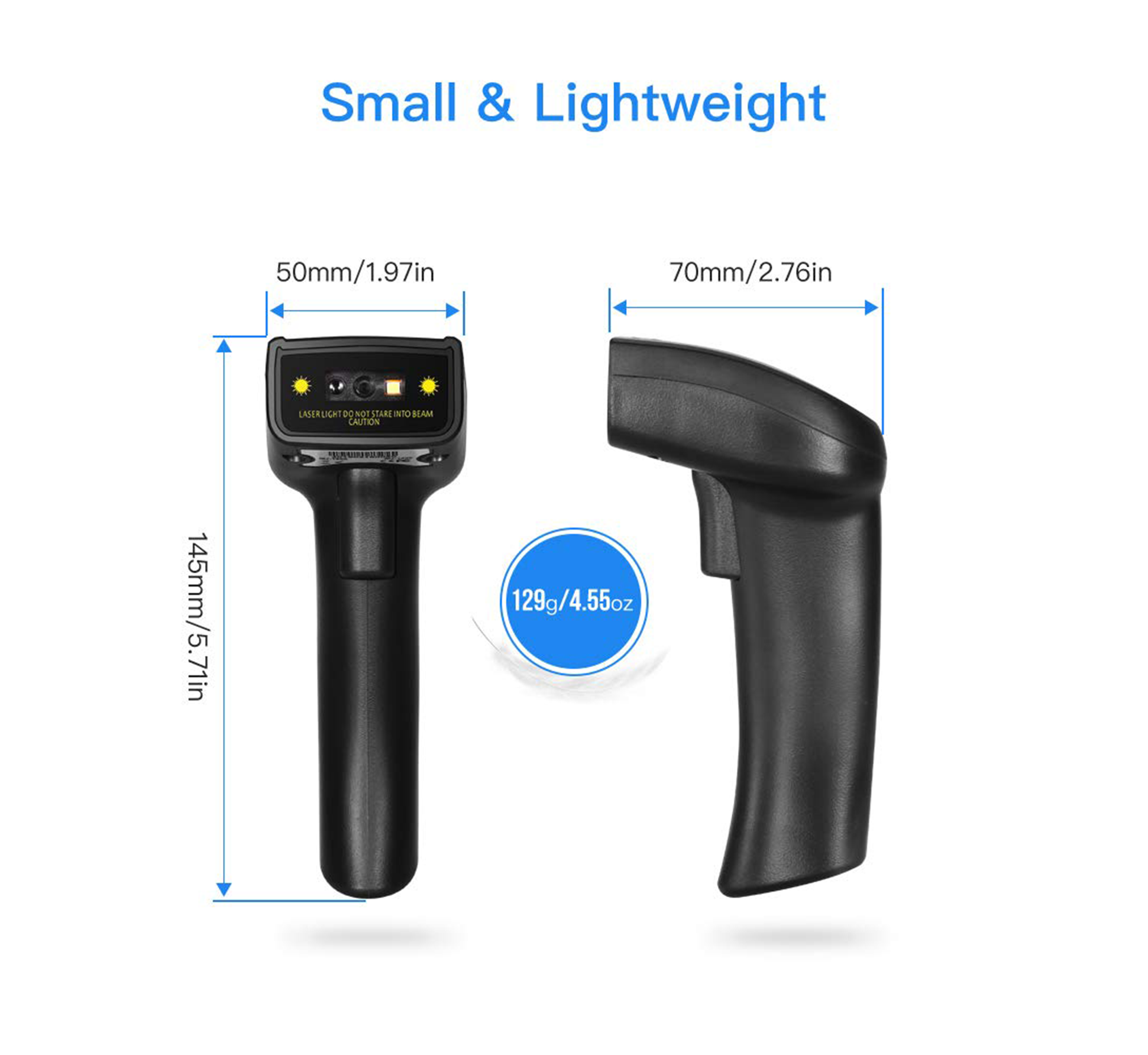 Bluetooth Barcode Scanner
(Black or White)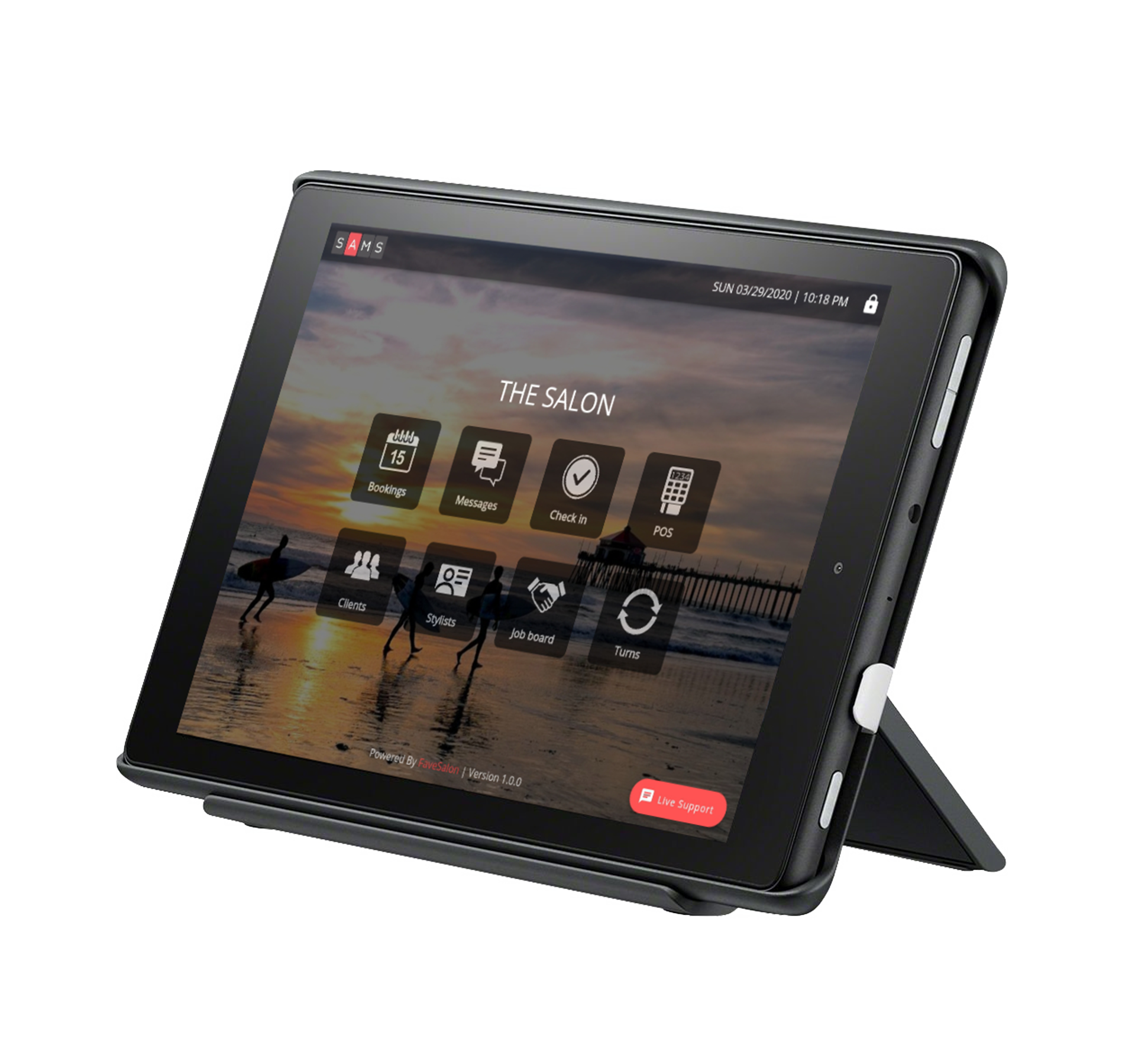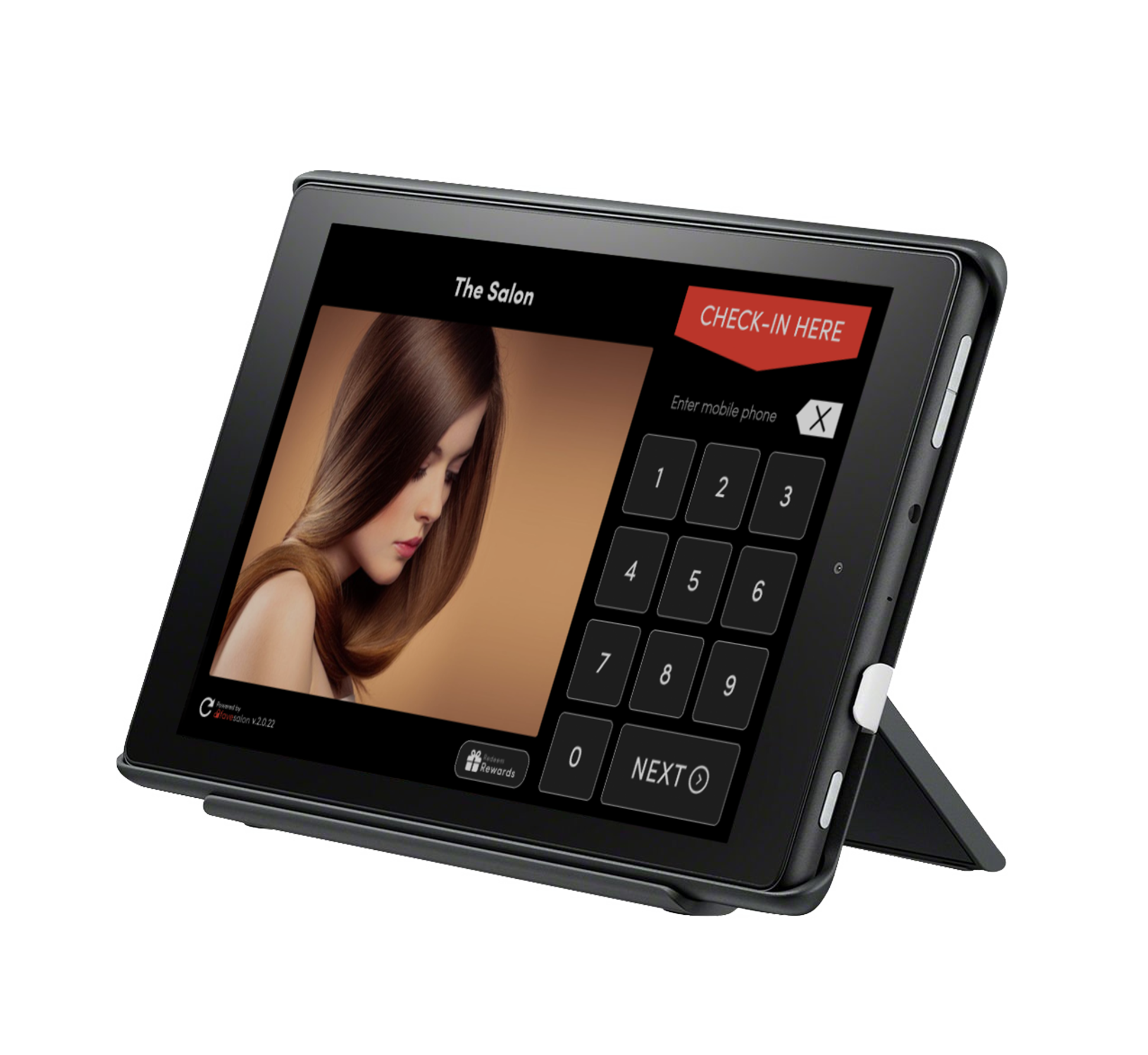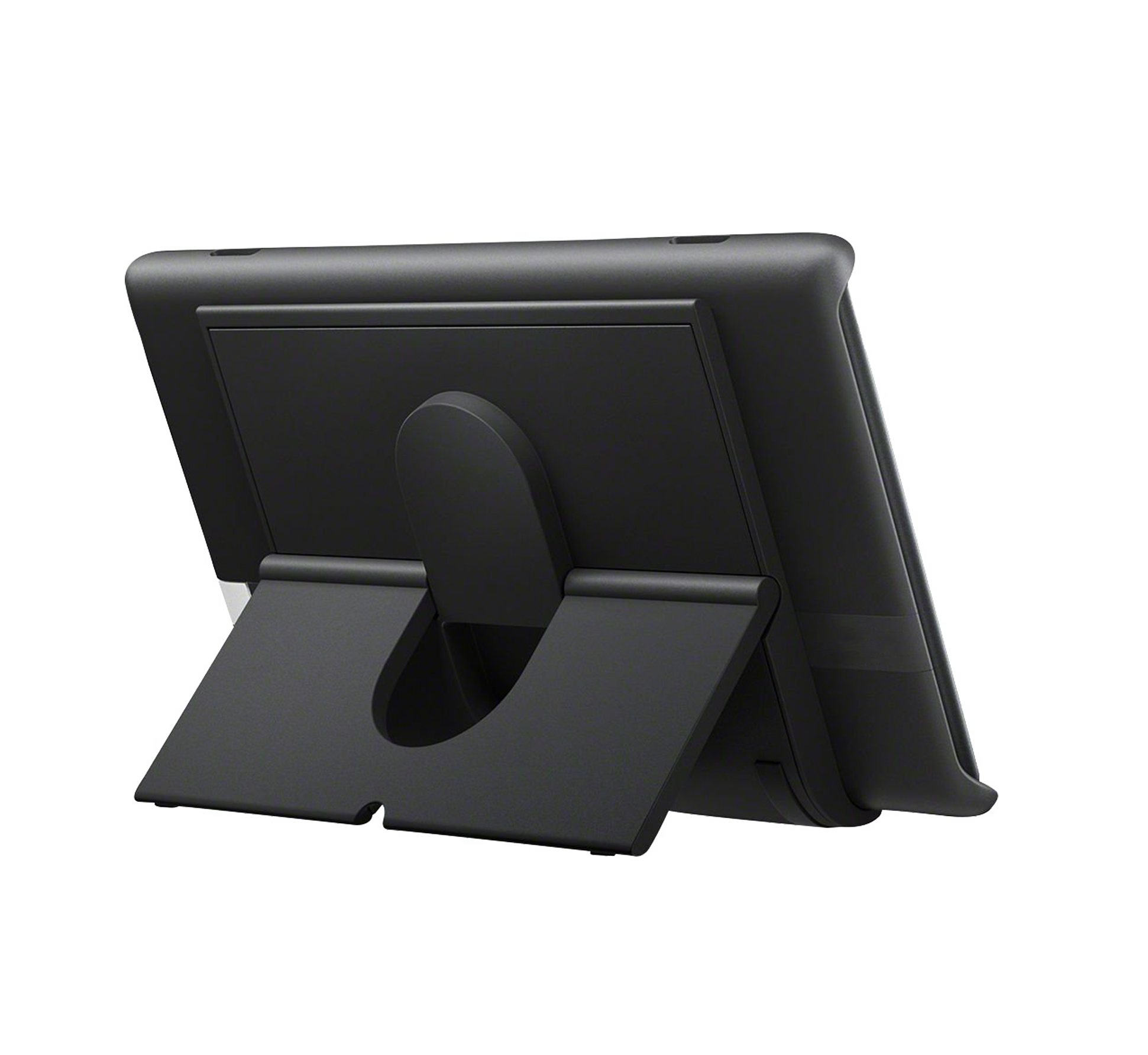 8" Check-In Android Tablet
with Kickstand