A powerful point of sale platform to support your entire salon
Built for salons to streamline operations, increase security and save time.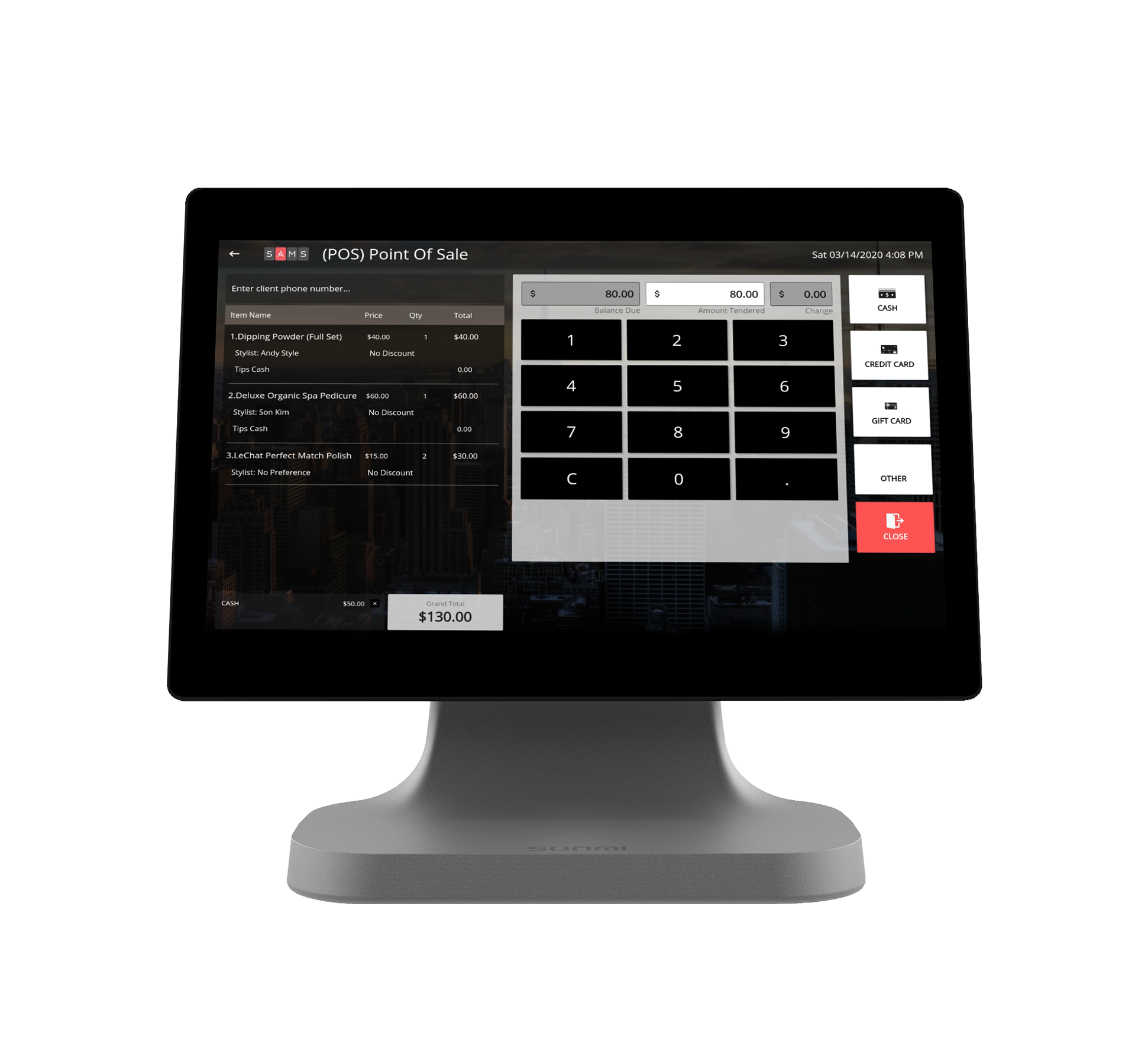 Point of Sale for Salons
FaveSalon's SAMS POS combines powerful cloud-based technology, payment processing, and modern hardware and devices... all designed for the salon industry.
Why salons need a payment package
• Process secure check-outs and accept multiple forms of payments: cash, credit cards, gift cards, and rewards • Give your clients the freedom to easily spend more at your salon • View your trial balance reports at the end of each day
Flexible Options
Compatible with all Androids and iOS devices with black or white color to suit your salon décor.
Cloud-Based
Securely hosted and backup with Amazon AWS – access to your data from anywhere and anytime.
Flat Rate Pricing
Competitive and transparent flat rates on all credit card transactions.
Faster Checkout
No software license limit or fee when adding additional POS station to speed up check out.
User-Friendly
SAMS POS is intuitively designed for touch user interface – get trained and up and running in the same day.
No Contract
No hidden fees or contracts. We earn your business every month.
Competitive Value
SAMS POS can be used with most hardware currently on the market – no vendor lock-down.
App Suites
Over dozens of Apps and continue to grow all working together to help salon solve issues, save time and scale their business without compromise.
7-Day Support
Contact your assigned Account Manager or use our intuitive live chat anytime.
All-In-One POS system that is easy to use yet its feature rich to help salon have full control
Fast Adaptation
User-Friendly touch user interface designed for anyone to learn and use the system within the same day.
Seamless Integration
SAMS POS works by itself or modularly integrate with over a dozen Apps to automate your salon operations.
Payments Flexibility
Check out with multiple payments at the same time and use many types of payments: Credit Card, Debit Card, Gift Card, Rewards and Points.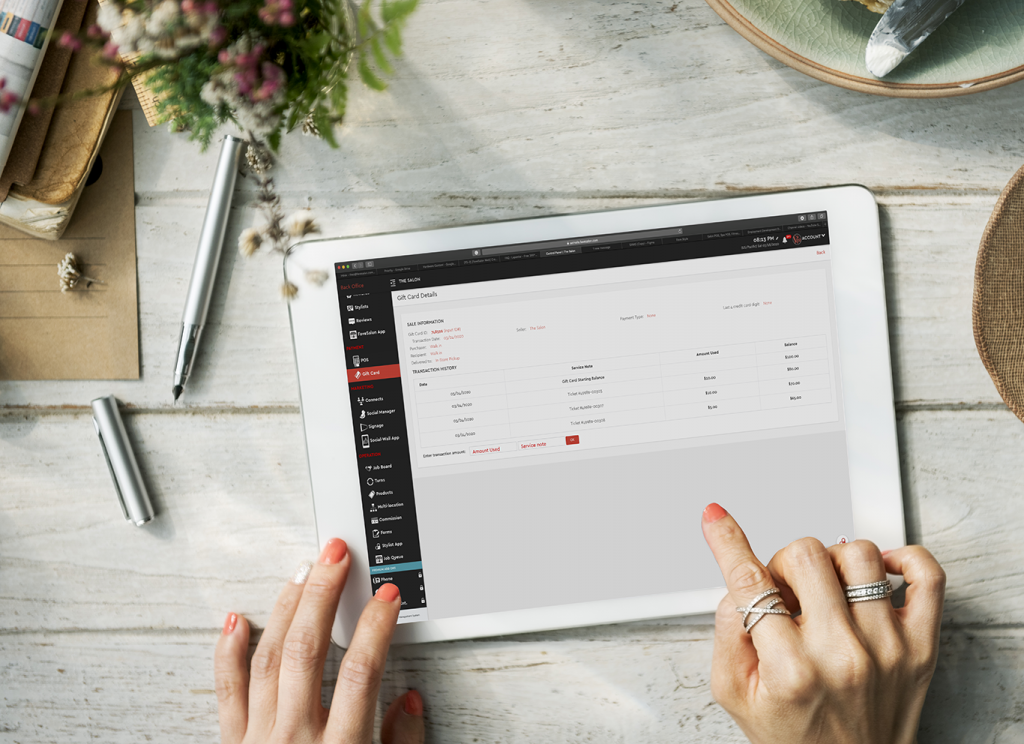 Offer Gift Card in your salon is the best cash flow to increase revenue, but with no management
In-Store Gift Cards
SAMS POS will track balance of all gift card sold with report. Salon can use any type of gift card: paper, plastic with barcode or handwritten unique number.
Online Gift Cards
Conveniently let your clients purchase gift card form your website anytime and sent it to anyone by email or SMS text.
Simple to use Credit Card processing seamlessly integrated with SAMS POS
Added Value
No hidden fee with no contract. Accept Swipe, EMV and NSF cards.
Large 7" Display
Flexible wireless terminal and large 7" touch screen display. Can be use as stationary or mobile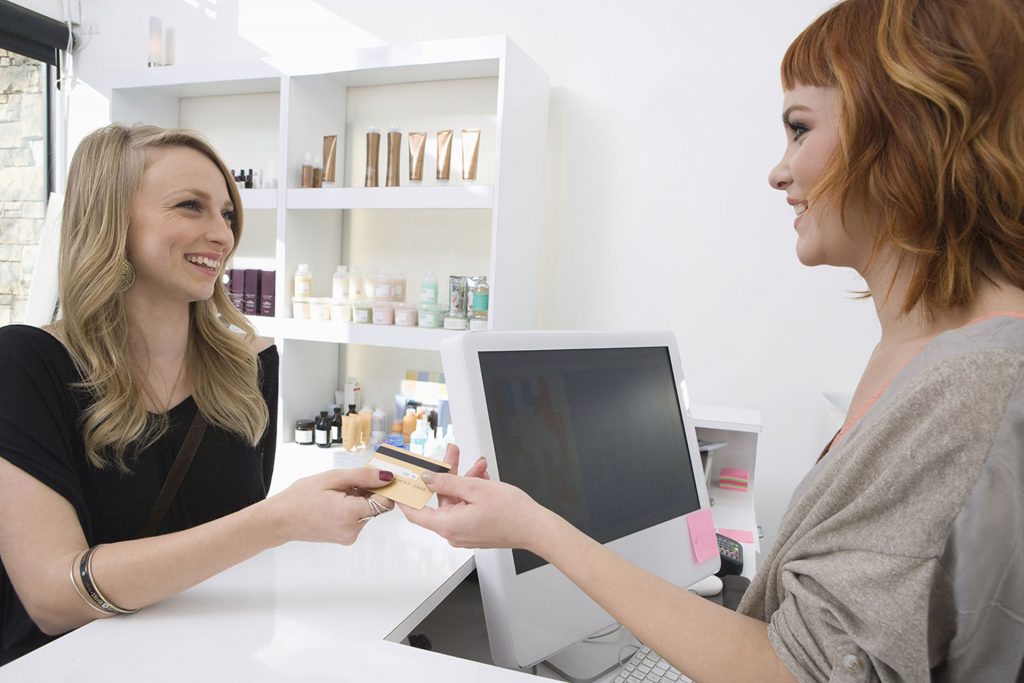 Small Merchants
Charges less than $4,000 per month
2.75% per transactionKeyed-in transaction is 3.5% + .15 centsNo monthly cost
Large Merchants
Charges more than $4,000 per month
2.25% + .19 cents per transactionKeyed-in transaction is 3.0% + .19 cents$10 monthly cost
Our payment package includes: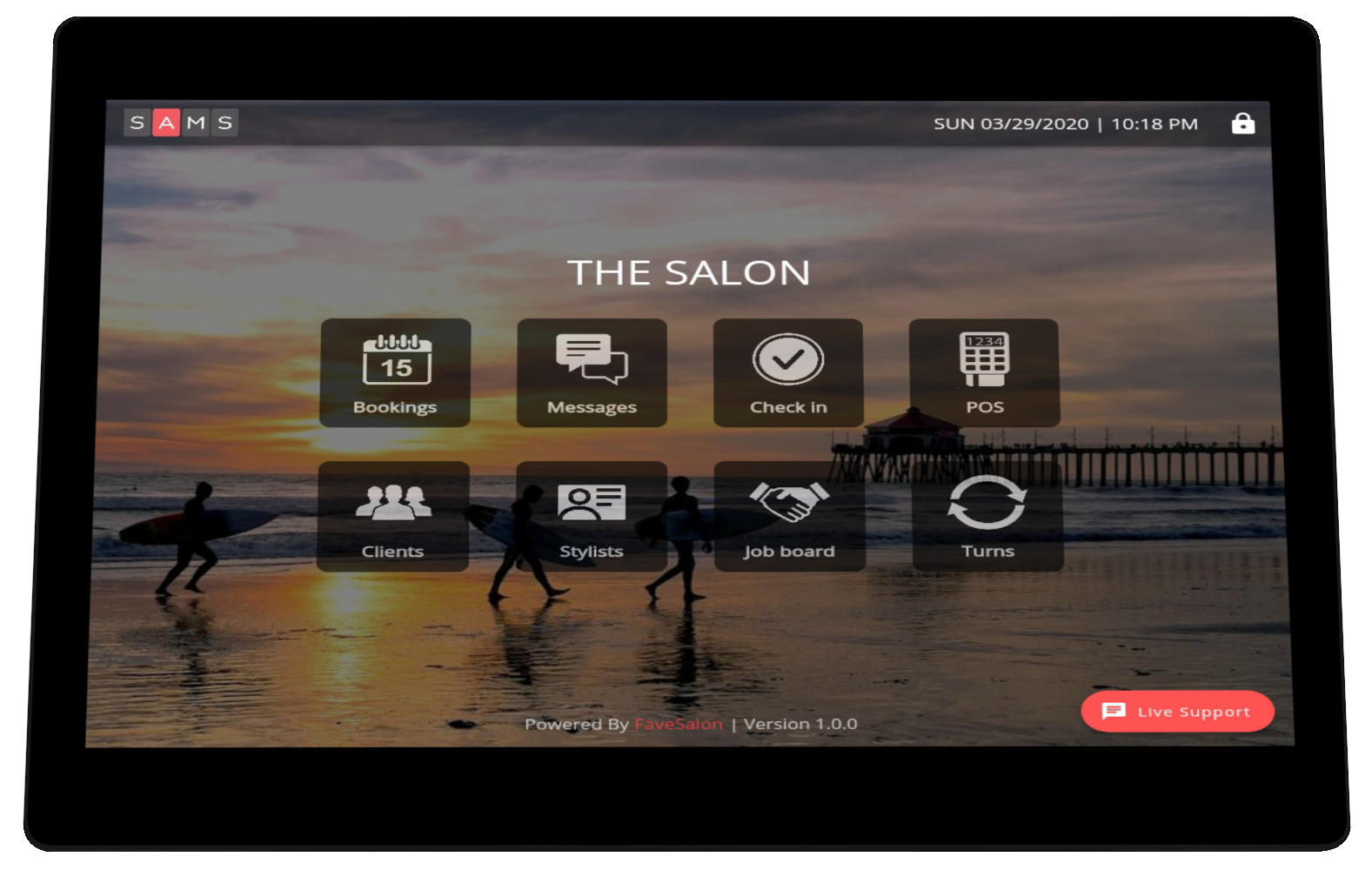 POS
Quickly accept payments and print your receipts instantly.
Gift Cards
Easily sell and track gift card balances. Bonus: No per transaction fee!
Additional Features
• Multiple types of metrics to provide better business decisions • Integrated credit card processing with a low percentage rate • Clients can conveniently purchase gift cards from your website and send to anyone