Client Relation Management provides insightful information about your clients
As simple as how many clients you have and how often they visit is powerful knowledge.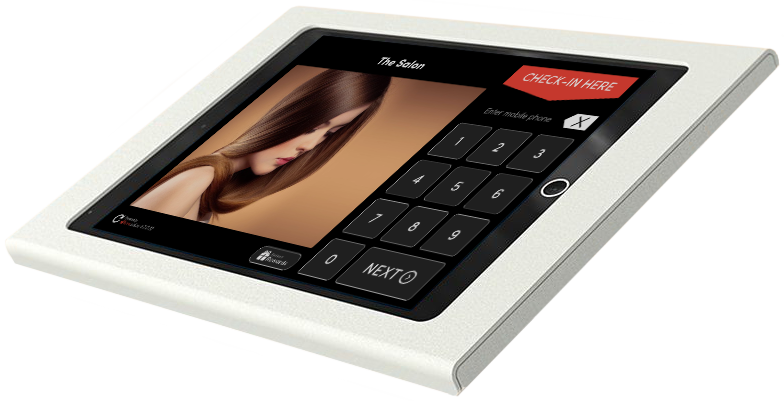 Why salons need a CRM package
Do you know how many clients you have? What is your customer retention rate? How do you bring back customers you've lost? Understanding customer habits is the single-most important factor that salons often overlook.
A professional looking kiosk tablet placed at the front desk for client to sign in
Check In
Capture info from client based on your settings: name, phone, birthday, service, stylist and more…
Client Self-Serve
Clients can easily follow a few simple steps to sign in and salon can immediately see client's info: new or existing, how long the wait is and previous visit, etc.
After Service Survey
Client will receive an SMS text after the visit to rate their experience. Good rating will automatically post on your website to attract new clients.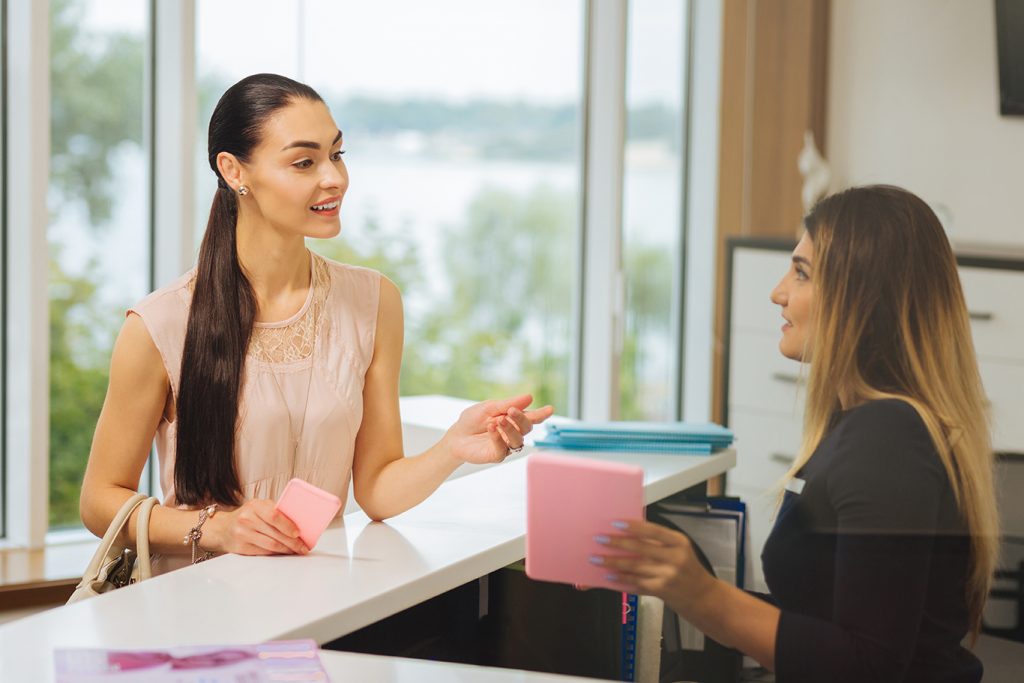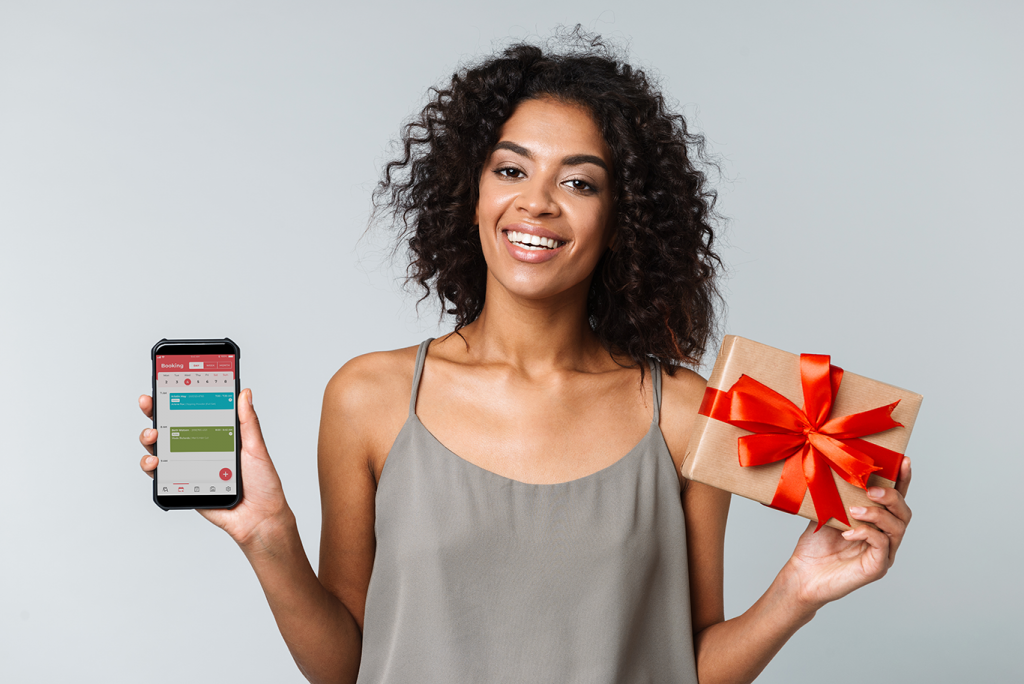 Reward Programs that incentivize clients to visit more often and tells their friends
Visits or Points
Provide your clients with either Visits Reward or amount spend Points Reward. System will automatically SMS text the reward once they're qualified.
Birthday
On the client's birthday they will receive a special message and discount set by salon. An experience that your clients will remember your business.
Friend Referral
Your existing client will receive a referral code which they can share with a friend, once a friend redeem the code the existing client will receive a reward.
Effectively managing client's reviews are essentials for salon
What are clients saying?
Read what clients are saying about your salon and staff in an invaluable insight to know what you're doing right and what need to improve.
Share good reviews
Promoting good reviews on salon's social media by making it easy for clients to share their good review automatically with Yelp, Facebook and Google.
Control poor reviews
All client's poor reviews will go directly to you, which you can response back to clients directly – taking necessary actions to resolve it and keep client happy.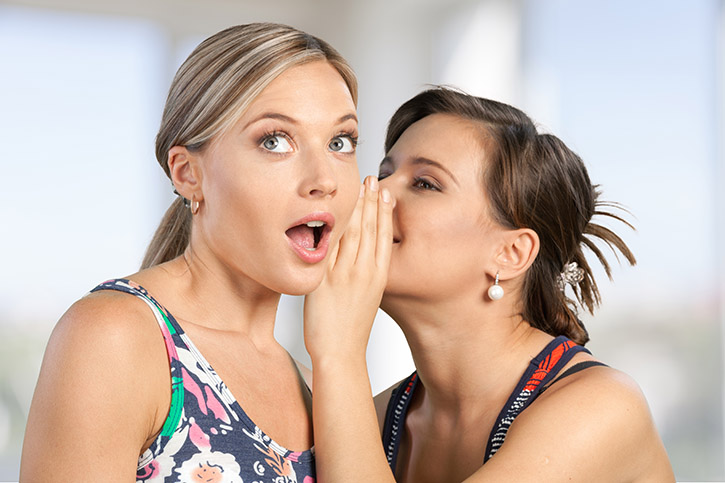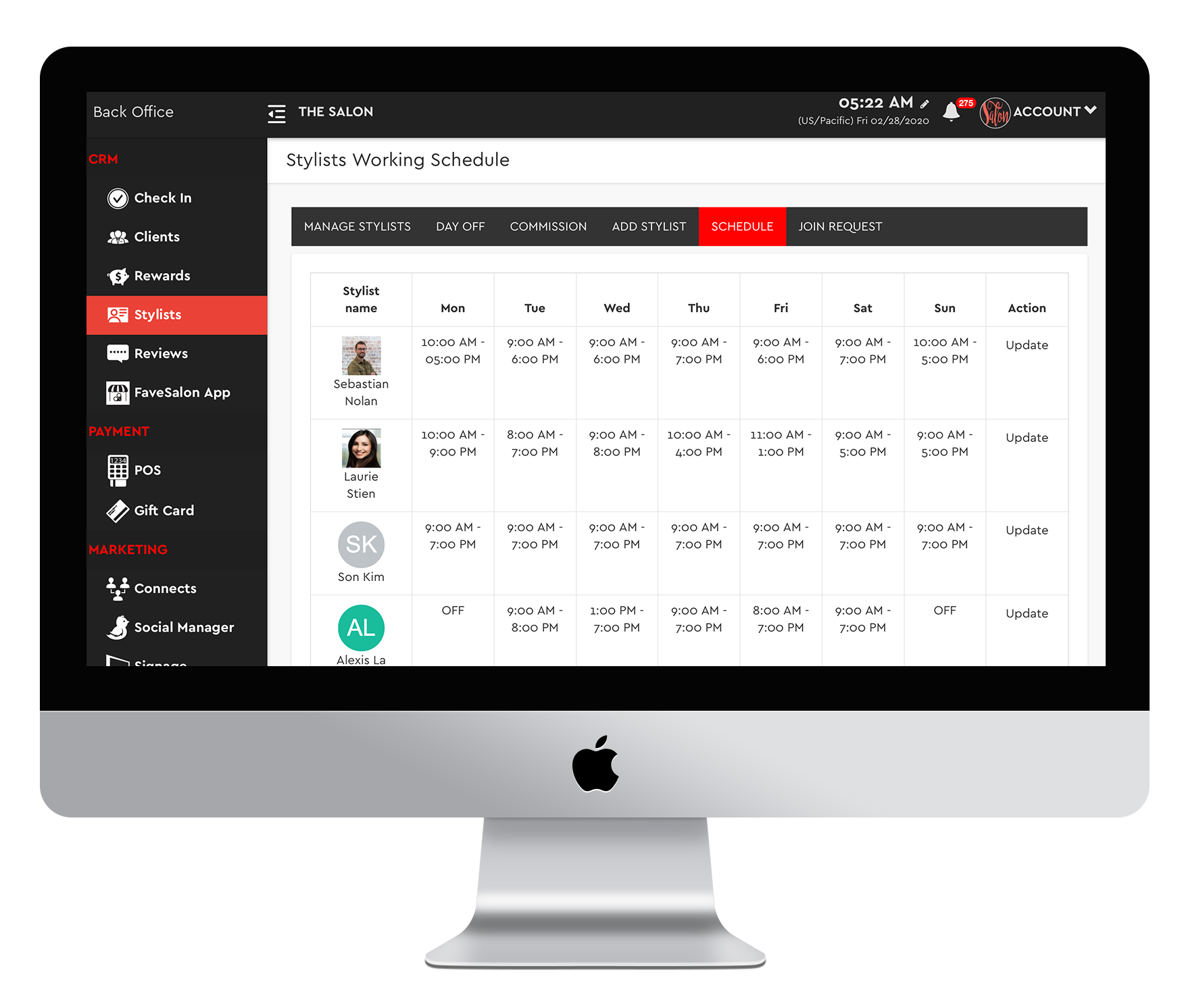 Track and Manage
A platform that makes your work life that much easier. Instantly analyze your salon with live data from anywhere. Manage and track your stores, teams, customers, communications, bookings, and more! Learn more about your target audience and how to best cater to their needs with our CRM software.
Our CRM package includes:
Check-In
Capture your clients' check-in information at the front desk using our state-of-the-art tablets
Clients
Keep client records while improving retention with auto-reminder messages
Rewards
Effective client retention programs such as frequent visits, points, birthdays, and referrals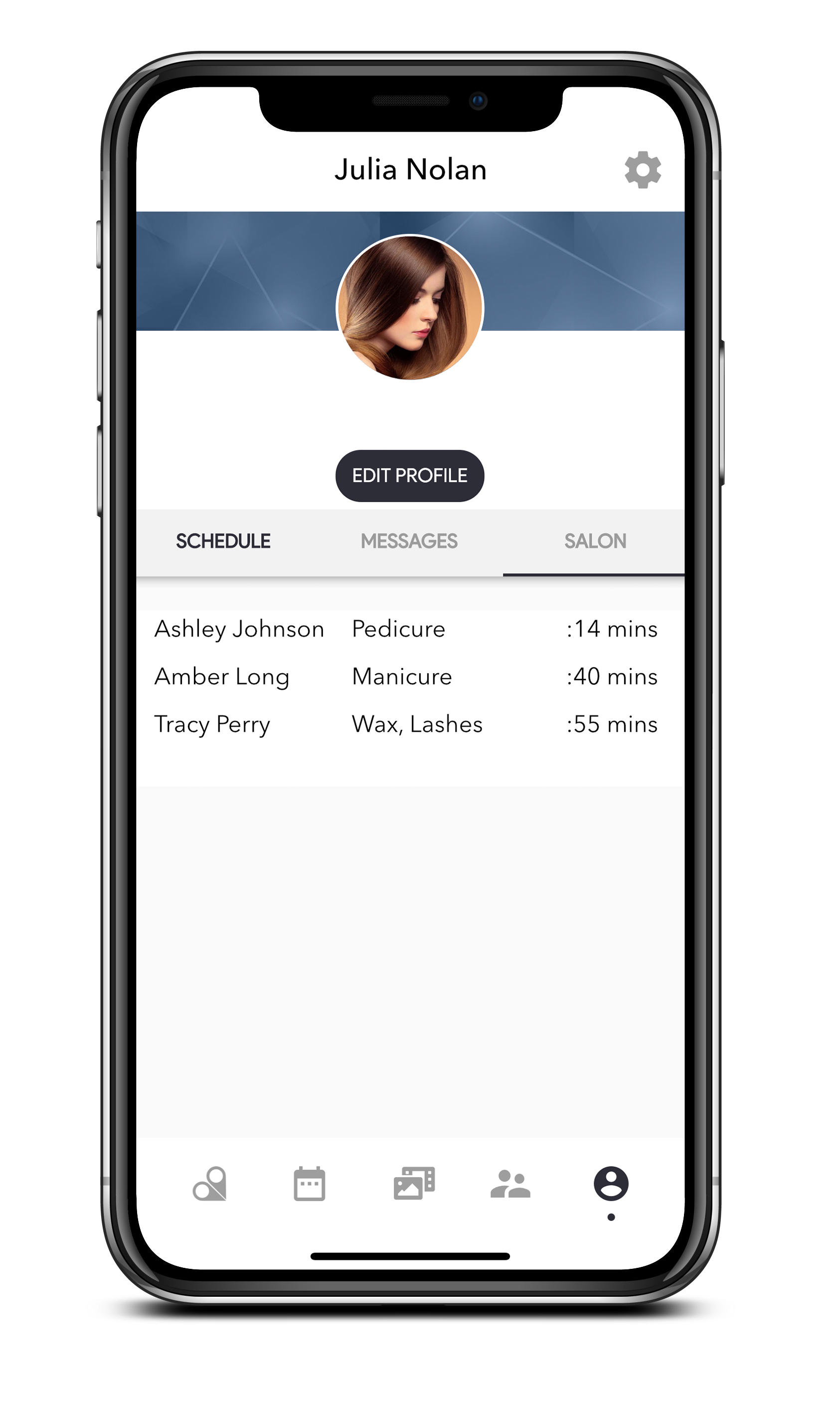 Stylists
Manage your staff information, workflow schedule, and bookings
Favesalon App (iOS & Android)
Conveniently manage your salon from anywhere and while you're on the go
Additional Features
• Surveys will be sent via SMS after each visit, deterring clients from reviewing on Yelp• Advanced booking management with optional online payment options